The Radisson's Bars and Restaurants
Feast on top-class fine dining near Heathrow airport
Unbelievably good value, taking the stress out of the early morning trek to the airport to make the plane. You made it so easy!
Mr Broadbridge
Excellent
from
76
Radisson Blu
reviews
Of all our Heathrow airport hotels the Heathrow airport Radisson Edwardian is definitely the most decadent and nowhere is this more evident than in the amazing choices it offers when it comes to drinking and dining. Henley's is a magnificent dining experience while The Brasserie offers a more casual approach to meal times. Either way, when it comes to dinner you're in for a treat.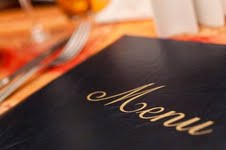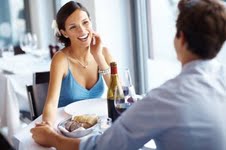 Henley's Restaurant
Henley's presents a stylish and sophisticated formal dining experience that is unmatched among airport hotels. The traditional British menu gives this Heathrow airport hotel the feel of an up-market London venue. It's a beautiful setting with modern design and wood paneling throughout, perfect for a special occasion or just a luxurious dinner.
The Brasserie
Newly refurbished, The Brasserie offers a less formal but equally high quality option for hungry guests. The fantastic menu ranges from a traditional Coq au vin to the less glamorous, but equally delicious, vegetarian burger so there's something for all palettes and occasions. With its extensive wine list and comfortable seating it's an excellent place to spend a long lunch.
Opening times : Monday-Saturday 06.00-10.30 and 12.00-23.00 : Sunday 06.00-10.00 and 12.30-23.00
Drinks
As with every aspect of the Radisson Edwardian The Bijou is effortlessly stylish and beautifully designed. When you're sipping champagne under the contemporary chandelier you'll find it easy to unwind and let your cares slip away. It's the perfect place to begin your holiday, laid back and feeling like a VIP.
The Bijou opens from 17.00-01.00 weekdays and 08.00-01.00 at weekends so enjoy a long evening of indulgence during your stay.
Top tip
If you're staying at the Heathrow airport Radisson Edwardian on a Sunday be sure to treat yourself to Henley's delicious carvery, it's so good it could end up being a holiday highlight!