Check out other pages related to
Frequently Asked Questions
Would you like to write a comment?
(If you would like us to get back to you then please include your name and telephone number or email address in your comment. Contact details will not be published).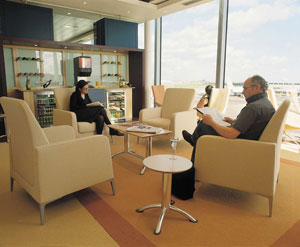 customer reviews
•

96%

of customers who left a review would book again
•

2

customers have given an average rating of

5

out of

5
"The KLM International Pier Lounge was an excellent way to start our holiday. It was nice to relax in peaceful surroundings before heading of to sunnier climbs. My wife and I have used your service many times and expect to use it many more.Keep up the good work and your high standards.RegardsBill & Vera Shearer"
-
23 Mar 2007
Read 2 customers' reviews on