Long Stay Parking Glasgow Airport
Superb Savings!
1789

Glasgow Long Stay

ratings have an average of
Prices from:

£4.99

a day

,

£39.90

- 1 week

Terminal : All terminals
Transfer time : 2-5 mins
Distance to airport : On airport
Park Mark Award : Yes
Keep your keys : Yes
Disabled Facilities : Yes
Let's get close, closer than close … Let's park at Glasgow Long Stay. At just two to five minutes from the terminal, this car park is our nearest one to check-in. They'll certainly be keeping a close eye on your car too, with 24-hour CCTV and 24-hour patrols. And if you think all this comes with a hefty price tag, think again - it's closer than you ever can imagine to zero.

Official Glasgow Airport Long Stay SuperSaver
We won't give you a trophy for being a SuperSaver, but we will give you a reward: a guaranteed saving on the normal Glasgow airport Long Stay price. This deal just means you won't be able to change or cancel the booking.
Reasons to book Glasgow Long Stay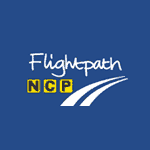 • Our closest car park to the terminal - it's just two to five minutes away.
• The shuttle bus to and from the terminal runs every seven to 10 minutes.
• Protected by 24-hour CCTV, 24-hour patrols and a barrier at the entrance.
• Car park within the airport grounds.
Security at Glasgow Long Stay
Glasgow Long Stay has 24-hour CCTV and is manned and patrolled 24 hours a day. The car park is fully fenced and has floodlighting at night and an entry barrier. This car park has been awarded the Park Mark, a national security award accredited by the Association of Chief Police Officers. Before being awarded the Park Mark, car parks have to be inspected by the police. They have to have modern security measures, such as alarms and CCTV, and be clean and well-lit. Car parks which have been awarded the Park Mark are regularly reinspected by the police.
• Park Mark Award for safer parking
• ISO 9001 accredited parking facility
• Security barrier for restricted access
• CCTV coverage of the car park
• Full security fencing of the perimeter
• Security lighting over the facility
• Regular staff security patrols
• You are able to keep your keys
Glasgow Long Stay Transfers
The shuttle bus to and from the terminal runs every seven to 10 minutes, 24 hours a day, and takes just two to five minutes. Transfers are included in the price.
Transfer hours: 24 hours a day.
Disabled facilities: There are parking bays for Blue Badge holders near the bus stops. The courtesy coaches are wheelchair accessible.
Arrival and Departure Procedures
Arrival: When you arrive at the Glasgow airport long stay car park, take a ticket from the barrier and park. Make a note of what zone you are in and the nearest bus stop.
Departure: When you leave the Glasgow airport Long Stay car park, present your ticket at the customer services office near the exit. You will need to quote your booking reference number.
Glasgow Long Stay

Address

Glasgow Long Stay
Arran Avenue
Glasgow Airport
Paisley
PA3 2AY.

Longitude -4.42350
Latitude 55.86730