Drop and Go Norwich Airport
Best Savings Guaranteed
114

Norwich Drop and Go Parking

ratings have an average of
Terminal : All terminals
Transfer time : No transfers required
Distance to airport : 2
Park Mark Award : No
Disabled Facilities : Yes
The name speaks for itself - Drop and Go Norwich Airport. Simply drop your car off at the terminal and collect it when you return - there's no need for transfers. While you're away, your car will be parked in a secured car park and washed and dried as part of the service. There really isn't an easier option when it comes to Norwich airport parking.
Reasons to book Norwich Drop and Go Parking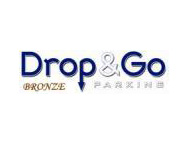 • You won't need to find a car park or even park your car. Drop and Go Bronze Parking will do the hard work for you - and they'll wash and dry your car for free.
• You'll be met when you arrive and return to the drop-off point in the short stay car park just 20 metres from the terminal.
• Your car will be stored at a secured car park just two miles from the airport.
• A fast, easy and convenient service for everyone.
• Valets
Security at Norwich Drop and Go Parking
Your car is parked two miles from the airport in a secured car park which is manned and fully fenced with on-site security patrols.
• Full security fencing of the perimeter
• Regular staff security patrols
Norwich Drop and Go Parking Transfers
Transfers are not required. Once your car is picked up, you can simply walk to check-in.
Transfer hours:
Disabled facilities: This service is ideal for disabled customers.
Arrival and Departure Procedures
Arrival: Please call Drop and Go Parking on 07876 71 76 74 when you're about 20 minutes away from the airport to confirm what time you'll arrive. Unfortunately, you are only allowed five minutes in the Short Stay car park before you have to pay, so it's important for your sake that your chauffeur can meet you as soon as you arrive. Equally, if at any point you think you're going to arrive early or late, please call and let Drop and Go Parking know.
When you arrive at the Short Stay car park, you'll be given a ticket at the barrier. Your chauffeur will meet you at the drop-off and pick-up point; he or she will be holding a Drop and Go Parking board. You'll need to give your chauffeur your car park ticket.
Departure: When you have collected your baggage and cleared customs, please telephone 07876 717674 to inform your driver. For our customers own safety during peak season, we will meet you in the second aisle of the Short Stay car park. If you have a disability then please make your driver aware on contact and we will deliver your car to one of the disabled bays on the first aisle. If your return date changes, we will require at least 24 hours' notice to ensure we have your vehicle ready for your return.
Norwich Drop and Go Parking

Address

Pinewood Farm,
Shortton Road,
Stratton Strawless,
Norwich
NR10 5NT

Longitude 1.236115
Latitude 52.72618