Britannia Hotel Leeds Bradford Airport
Bramhope, Leeds, West Yorkshire, LS16 9JJ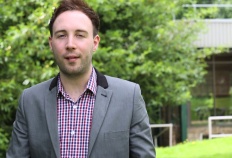 £75
.00*
including 8 days parking
3.1
miles
from the airport
Reduced price stays
The Britannia Hotel Leeds Bradford Airport is in the idyllic village of Bramhope set in three acres of green grounds and overlooking the Yorkshire Dales. It's so picturesque, you wouldn't know it's just five minutes from the airport.
See more Britannia Hotel customer reviews
Overall rating: 86%by 138 guests
Arrival at the Britannia
The earliest check-in time is 15:00.
Checking Out
The latest check-out time is 11:00. The hotel can arrange a return taxi for you for £6 per adult.
Getting to and from Leeds Bradford airport
When you check-in at the hotel, they can arrange a taxi for your transfer to the airport in the morning and then back to the hotel after your holiday. It costs £6 per adult, £3 per child aged between 5-16 and under 4s go free. On the morning of your flight, it's just a 6-minute taxi ride to the airport, which is 3 miles from the hotel.

Don't worry if you need to leave or return late at night or in the early hours - taxi transfers run 24 hours a day.
Britannia Additional Information
Star rating
Address
Bramhope,
Leeds,
West Yorkshire,
LS16 9JJ
Disabled facilities
The hotel has rooms suitable for disabled guests, with features including widened doors and grab handles in the bathroom. There are disabled parking spaces and the lifts can accommodate wheelchairs.
Internet
Wi-Fi
Restaurant
Room service
Swimming pool
En-suite bathroom
Trouser press
Kettle
Phone in room
TV
* Prices quoted are stays on the 01-10-2017, valid as of 27-07-2017
Top