7 days car hire from Leeds Bradford Airport from only £10.64* per day.
Compare car hire in the UK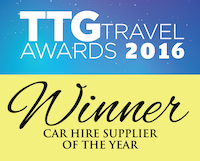 The United Kingdom is one of the world's top tourist destinations and although small, there is lots to see; all within a comfortable driving distance. Whether you're off to see the bright lights of London or Liverpool, or heading off the beaten track to see the great British countryside and coastlines, you will never be short of things to do or see.
We compare cheap car rentals at over 400 locations, cities and towns throughout the UK. So no matter where you're headed, renting a car with us will give you the freedom to explore all corners of Great Britain and Northern Ireland at your own pace.
UK car rental locations
The UK has some of Europe's most popular city centre destinations. As such, we have all corners and every major airport, port, town and railway station in between covered. Our car hire comparison tool can search more than 400 rental locations across the UK to bring you the most affordable car hire available. All you have to do is select where and when is convenient for you, and book.
Airport car rentals
UK airports are among the busiest in the world and with cheap domestic flights in the UK we are sure to have a location near to where you land. Most major airports in the UK will have car rental desks in the arrivals hall, but a few may require you to take a shuttle bus to a location nearby. This information will be outlined when comparing the car hire deals for your pick-up location.
Popular UK car hire locations
Other rental locations
If you plan on picking up your rental car from another location such as a town or city centre, port or railway station; it is important that you know your rental location address as in larger towns there maybe more than one. Your booking confirmation should provide all the necessary contact details, if there is any confusion you should call your chosen car hire company.
3 steps to cheap car hire
Search - fill out your details above and click search to compare
Select - choose the car you want to hire
Book - with our secure payment system
How it Works
Once your payment has been authorised you will receive an email confirmation with your booking reference number. Keep all the information on your booking confirmation handy as you will need it along with your other documents when you collect the car at your destination. We also have a useful checklist to make sure you have everything you need before you set off.
If you wish to speak to an advisor, you can contact our dedicated car hire team on 0800 804 7362. Alternatively you can email hasslefree+carhire@holidayextras.com with any queries you may have.
If you're looking simply for transportation to your resort, Holiday Extras provides great deals on resort transfers. As well as this, you can take also out holiday insurance, giving you further peace of mind should you run into any unforeseen problems.
At Holiday Extras we want to make your trip as hassle free as possible, so you can hit the road happy. If you're flying from a UK airport, we could help you save up to 60% on airport parking, airport hotels and airport lounges, too.
*The prices quoted are based on one driver, aged 25, with a full UK driving licence hiring a car for 7 days, picking-up and dropping-off at Leeds Bradford Airport. Prices correct at time of writing. Subject to change according to availability.
Top
Wide range of vehicles
From compact-minis and MPVs to family saloons and luxury cars, we compare a huge range of vehicles to rent that will suit your requirements and your budget.
Compact mini hire
With space for a couple of passengers and their luggage, compact mini's are ideal for those looking for cheap car hire for a city break or a short journey.
7 days car hire from only £14.45 per day*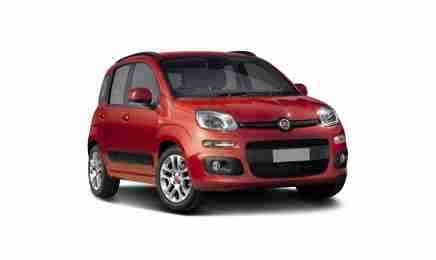 Fiat Panda, Chevy Avero or similar
Air conditioning
4 x suitcases
2 x passengers
3 x doors
---
Economy car hire
Economy car hire is ideal for those on a budget; but you don't have to sacrifice quality, space or mods-cons for the lower cost option.
7 days from as little as £16.50 per day*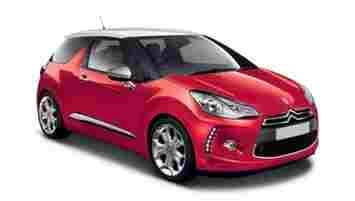 Citroen DS3, VW Golf or similar
Air conditioning
5 x suitcases
2 x passengers
5 x doors
Manual gearbox
---
Intermediate car hire
With plenty of space in the boot for luggage and seats for up to 5 people, our range of saloons and estates are perfect for families, friends or those who just enjoy that extra bit of room.
7 days car hire from only £27 per day*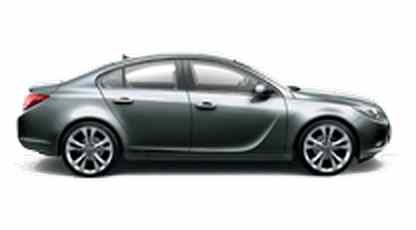 Vauxhall Insignia, BMW Series 1 or similar
Air conditioning
4 x suitcases
4 x passengers
5 x doors
Manual gearbox
---
4x4/MPV hire
Our range of 4x4s and MPVs are ideal for those who like something a bit more robust or need that extra space for all the children's toys and their luggage.
7 days car hire from only £35.50 per day*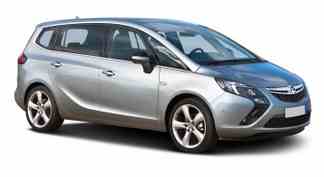 Vauxhall Zafira, VW Sharan or similar
Air conditioning
5 x suitcases
5 x passengers
5 x doors
Manual gearbox
---
Prestige car hire
Those who want the highest quality and best driving experience will not be disappointed with the range of luxury cars on offer.
7 days hire from as little as £44.89 per day*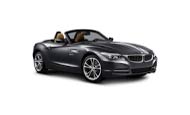 BMW Z4, Mercedes E Class or similar
Air conditioning
2 x suitcases
2 x passengers
3 x doors
Manual gearbox
---
*The prices quoted are based on one driver, aged 25, with a full UK driving licence hiring a car for 7 days, picking-up and dropping-off at Gatwick Airport, London, at 12pm 01 September 2014 to 12pm 08 September 2014. Price correct as of 09 June 2014.
Top
Driving on Britain's roads
The United Kingdom's huge network of roads are among the safest in the world. As a result, travel is easy between major cities and towns on motorways and dual carriageways. Alternatively you can travel the back-country on smaller 'A' and 'B' roads which will afford you some of the most beautiful scenery you and your passengers will see in the UK.
Useful information:
Right hand drive - Drive on the left, overtake on the right.
Minimum car hire age - 18 years old. Under 25's may have to pay a young driver surcharge.
Seatbelt - Compulsory for all occupants to wear a seatbelt. The driver is responsible for ensuring all passengers under 18 are wearing a seatbelt.
Travelling with children - Under three's and those less than 135cm must use the correct child seat.
Petrol stations - Many are open 24/7 and accept all major credit cards.
Toll Roads - The M6 is the only toll road in the UK. There are some toll bridges throughout the UK such as the Severn crossing between England and Wales.
London Congestion Charge - If you drive through certain parts of central London you will be liable for paying the Congestion Charge (see below for more details).
Road safety laws
Speed limits
Motorway - 70mph/112kph
Dual carriageways - 70mph/112kph
Single carriageways - 60mph/96kph
Built up/urban areas - 30mph/48kph
Although these are the standardised speed limits, there may be local variations so please be careful to check the road signs.
Driving licence
Important Information - Changes to the UK Driving Licence
Mobile phone use
You can receive a fixed penalty notice if you are caught using a hand-held phone while driving. You could also receive a £100 fine and 3 points on your licence. You can use hands-free devices and satnavs while driving, but if the police think you are distracted and not in control of the vehicle, you can be stopped and penalised.
London Congestion Charge
The Congestion Charge is a £10 daily charge for driving a vehicle within the Congestion Charge zone from 07:00 to 18:00, Monday to Friday.
There is no charge on public holidays, between Christmas and New Years day inclusive or between 18:00 and 07:00.
It will be your responsibility to pay the Congestion Charge, not your car hire company. Failure to do so, may result in any unpaid charges and penalties being recovered from you by them.
How to pay the Congestion Charge:
Drinking and driving
If you are stopped by the Police, they may ask you to use a breathalyser if they believe you to have been drinking. The limit for all motorists is 80mg of alcohol per 100ml of blood.
It is important to note that drinking alcohol and then driving may invalidate your car rental insurance and holiday insurance, irrespective of local drink driving laws. Check your policy for full details.
---
*This information should be considered as a broad overview of things to remember when hiring a car. It is therefore very important that you read the rental terms and conditions and associated policies for your own specific policy as well as doing your own research into the motoring laws of the country in which you will be driving.
Top