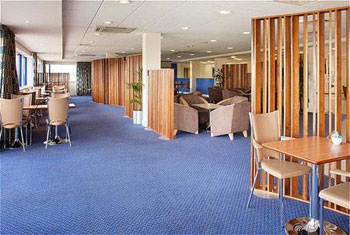 If you're not travelling to the airport by car, why not stop at one of our Cardiff airport hotels without parking? You'll be able to relax in the hotel bar with your favourite drink, enjoy a meal cooked for you in the restaurant or just kick back in front of the TV in your room. You won't have to worry about relying on public transport on the day of your flight and you'll be able to get a good night's sleep in the knowledge that the terminal is only minutes away. Book in advance with HolidayExtras.com® to get the best price and guarantee yourself a room.
Which hotel to choose?
The Cardiff Airport Holiday Inn Express and the Sky Plaza hotel Cardiff airport both offer off-airport accommodation. Both hotels are less than a mile away from the airport grounds and provide transfers on a regular basis.
The Holiday Inn Express and the Sky Plaza hotel Cardiff airport are 3-star hotels and provide the perfect balance between quality, comfort and price. Complimentary breakfasts are included with both hotels so you'll be set up for the journey ahead without any extra cost.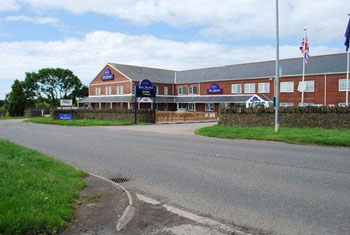 Upgrades
We have some fantastic upgrades that you can add to your Cardiff airport hotel booking to ensure that your journey is as smooth as possible.
Travel insurance: you shouldn't go abroad without it and with our affordable offer, there's no excuse. For one fixed price, you and everyone else included on your booking can enjoy the peace of mind of complete European or Worldwide cover.
Cardiff airport lounge: book your space in the executive lounge in advance to enjoy up to three hours of free drinks, snacks, newspapers and magazines. You'll be able to relax in peace, all for an incredible price.