Booking a Cardiff airport hotel with parking is a great way to start your holiday. With combined hotel and parking at Cardiff airport you can save money on your booking; we can offer you an unbeatable price when you book them together with Holiday Extras.
Procedures for Cardiff Hotel Parking
Parking for these Cardiff airport hotels is provided by Airparks which is located immediately behind the hotels:
• Drive to the hotel and park your car in the hotel car park overnight
• In the morning drive to Airparks, just behind the hotel grounds, and then catch the transfer bus to the airport
Airparks is a secured parking facility located behind the hotels. It operates transfers 24 hours a day and it only takes about 3 minutes to reach Cardiff airport terminal.

Cardiff hotels and parking options
Below is a summary table of the hotel and parking options at Cardiff. The price on the right is for the hotel room with parking at Airparks included. Because the parking service is the same at these Cardiff hotels, you only need to check the facilities of the hotel to help make your decision.
Choose a Cardiff airport hotel
Hotel name
Facilities
Star rating
Customer satisfaction
Start your holiday from
This table contains details of all our hotels at Cardiff airport, including facilities, star rating, customer satisfaction and the price for 1 Jan 2013. Click on the hotel name for more information or click on the 'plus' for an instant summary of hotel features. You can also filter the table to show hotels by star rating or sort the table by price.
If you are flying from Cardiff, this option should definitely be high on your list of pre-holiday arrangements. Take a look at our customer testimonials for the common appreciation of this service. A night at one of our hotels can make a huge difference to the traveling arrangements, and over-all beginning to your holiday, and our prices including parking are the best you will find anywhere.
Published By: Nick Thompson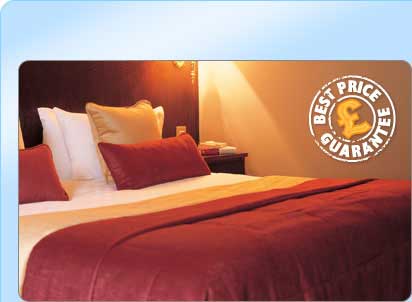 Find the same hotel for less within 24 hours of booking with HolidayExtras.com, and you can park with us for FREE*.
*Conditions apply