Book early for the best deals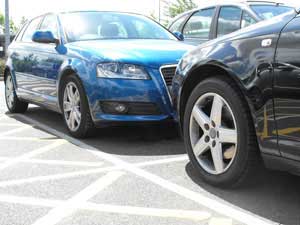 Our one tip for anyone looking for cheap Heathrow parking? Book it in advance - because if you turn up at the airport without having booked your Heathrow parking, cheap goes out of the window. You'll always pay less if you book with us - do a quick search and you'll see the variety of cheap Heathrow car parks we have to offer.
All our Heathrow car parks are fully secured and most of them hold the Park Mark, a national security award accredited by the Association of Chief Police Officers. Transfers to and from the terminals 24 hours a day are always included in the price.
The cheapest parking at Heathrow
Our prices change, so it's impossible to say which is our cheapest car park at Heathrow. Our cheap Heathrow car parks tend to be Park Wise, Click Park and Quality Airport Parking.
Park Wise is within Heathrow airport grounds and serves terminals 1 and 3. It's manned 24 hours a day and has CCTV, barriers, a fence and lighting. Transfers are provided on demand and take six to 12 minutes.
Click Park serves terminal 4. It's just outside the airport grounds - transfers take three to four minutes and run on demand. The car park is manned 24 hours a day and protected by CCTV, barriers, a fence and lighting.
Quality Airport Parking serves all four terminals and has the added advantage of being a multi-storey, so your car will be kept under cover. It holds the Park Mark, and is protected by CCTV, a fence, barriers and lighting and patrolled 24 hours a day. Transfers to the airport take about 10 minutes and run on demand.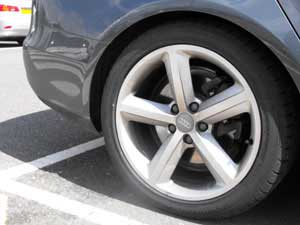 SuperSaver & Leisure Special
We also offer cheap parking at Heathrow in the form of our Supersaver and Leisure Special packages. These are special deals on the on-airport Long Stay and Business Parking car parks. They're cheaper than our normal rates - but once you've made your booking, you can't change it, or get a refund if you cancel.
Heathrow parking upgrades
Once you've booked your cheap Heathrow airport parking with us, we'll help you save even more money with our cheap Heathrow parking upgrades. We offer great deals on Heathrow airport lounges, foreign currency and, in particular, holiday insurance - we'll cover everyone on your Holiday Extras booking, and our price will be the same, no matter how many of you there are. And booking cheap airport parking at Heathrow could even stop you missing your flight thanks to our text message service. We'll text you on the day you're travelling to the airport with traffic updates so you can avoid the jams - for an incredible £1.
Customer Reviews
Good service, great value.

Mrs Grainger, 10 Jun, 2013 (5 out of 5)
Mystery parking was good choice and great value for money!

Mr Dhillon, 26 May, 2013 (4 out of 5)
good service as always bargain price

Mr John, 11 May, 2013 (5 out of 5)
AS USUAL A FIRST CLASS SERVICE THAT I HAVE COME TO EXPECT FROM YOUR COMPANY.ONLY WAITED 2 MINS FOR A COACH TO THE TERMINAL,AND 4 MINS FROM THE TERMINAL BACK TO THE CAR PARK.CAN'T ASK FOR BETTER THAN THAT,AND AT A bargain PRICE OF ONLY £25 FOR 6 DAYS.

Mr Arman, 12 Feb, 2013 (5 out of 5)
cheap parking, easy to use website and everything went exactly to plan

Mr Beevers, 10 Apr, 2011 (5 out of 5)