Booking a Doncaster airport hotel with parking will ensure you start your holiday refreshed, relaxed and ready to go and, not forgetting, with a few more pennies in your pocket too. We have a fantastic deal on a hotel with parking at Doncaster airport at the Ramada Encore just minutes from the terminal.
Procedures for Doncaster-Sheffield (Robin Hood) Hotel Parking
With this Doncaster hotel parking package your car is parked on-site at the hotel for up to eight days, after which you will be charged at the hotel's normal gate rate.
• Drive directly to the hotel and use the on-site car park
• Doncaster airport is only a short walk from the hotel so transfers are not provided
• When you return you can simply proceed to your car and begin your journey home
Another option is to book a hotel room for your return from holiday. If your flight arrives late in the day, a night at the hotel before you drive back can be extremely welcome.
Doncaster-Sheffield (Robin Hood) hotels and parking options
8 days parking are included in the price of the hotel room at the Ramada Encore but, if you do need extra days parking, you can arrange this to be charged at the normal hotel parking rate.
Choose a Doncaster airport hotel
Hotel name
Facilities
Star rating
Customer satisfaction
Start your holiday from
This table contains details of all our hotels at Doncaster airport, including facilities, star rating, customer satisfaction and the price for 1 Jan 2013. Click on the hotel name for more information or click on the 'plus' for an instant summary of hotel features. You can also filter the table to show hotels by star rating or sort the table by price.
This options is an absolute bargain, especially if your holiday is just for a week. The convenience of an airport hotel makes a big difference to holiday-makers and 8 days parking included in the price is a huge plus with this package. The location of the Ramada Encore is also another big bonus because you don't even need to arrange a transfer service- the hotel is within comfortable walking distance of the airport terminal.
Published By: Jonathan Vickery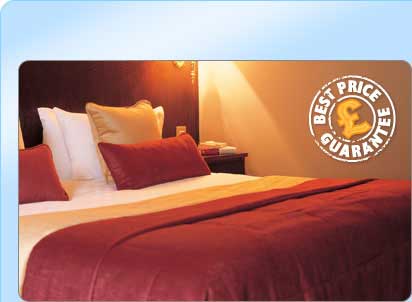 Find the same hotel for less within 24 hours of booking with HolidayExtras.com, and you can park with us for FREE*.
*Conditions apply