Start your holiday relaxed and prepared by booking an East Midlands airport hotel with parking. Enjoy a restful evening after your car journey followed by a peaceful night's sleep. Wake up refreshed with time for a breakfast before catching the transfer bus to the terminal.
East Midlands airport hotels
with parking are a fantastic price too with discounts for pre-booking with Holiday Extras.
Procedures for East Midlands Hotel Parking
Most hotels will operate one of two ways regarding car parking:
• You leave your car in the hotel car park for the length of your holiday and transfer from the hotel to the airport using the available transfers.
• You take your car to a nearby secured car park on the morning of your flight and catch the transfer bus from there to the East Midlands airport.
The total price is usually comparable but a dedicated secured car park will provide greater security and often a more regular transfer service.

East Midlands hotels and parking options
The table below shows the hotel with parking options available to you. You can click on the hotel name for further details about the facilities. When you enter your dates into the search fields at the top of this page you will be presented with the availability for that period: we recommend comparing at this point the parking services because some hotels operate this service slightly differently.
Choose an East Midlands airport hotel
Hotel name
Facilities
Star rating
Customer satisfaction
Start your holiday from
This table contains details of all our hotels at East Midlands airport, including facilities, star rating, customer satisfaction and the price for 1 Jan 2013. Click on the hotel name for more information or click on the 'plus' for an instant summary of hotel features. You can also filter the table to show hotels by star rating or sort the table by price.
If you are in any doubt about what your East Midlands airport hotel and parking booking includes regarding the parking service, you can check your email booking confirmation, call our help line (listed at the bottom of this page) or you can enquire at the hotel reception.
Published By: Jonathan Vickery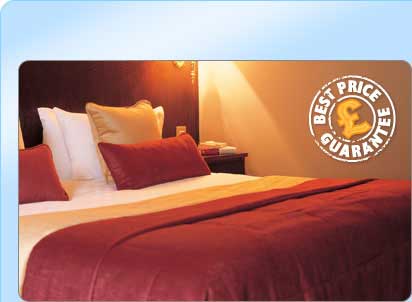 Find the same hotel for less within 24 hours of booking with HolidayExtras.com, and you can park with us for FREE*.
*Conditions apply