Hilton Birmingham Metropole Hotel
National Exhibition Centre Birmingham B40 1PP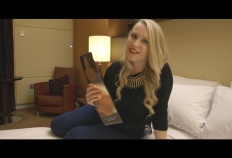 £80
.00*
including 8 days parking
Book the Hilton at Birimingham airport
Treat yourself to a stay at the Hilton Birmingham Metropole Hotel, Birmingham Airport's most opulent hotel. Whether you're working out that tension at a free aqua aerobics class or playing gourmande in any of the hotel's three classy restaurants, you'll find it worth every penny. Why while away the hours before your flight when they can fly by while you're having fun at the hedonistic Hilton?
See more Hilton customer reviews
Overall rating: 92%by 7 guests
Arrival at the Hilton Metropole
The time you can check in from varies depending on the season. You will need to confirm this once your booking has been made.

Directions to the hotel:
- Exit the M42 at junction 6. Then, if you're travelling south, turn left off the slip road before you reach the large roundabout and take the first exit at the small roundabout onto East Way. Next, take the second exit at the mini roundabout for Pendigo Way.
- If you're travelling north, take the slip road towards the large roundabout, and take the second exit onto South Way. Follow the road round to the right until it becomes Pendigo Way.
- Follow Pendigo Way until you reach the roundabout, then take the first exit onto Harbet Drive.
- The hotel will be in front of you.

Public transport:
Take a train to Birmingham airport train station, then call the hotel from the free phone you will find inside the station next to the Subway fast-food restaurant. The hotel will send their free bus to pick you up from bus stop C, the first white bus stop next to the taxi rank. If stop C is full, the bus may have to stop elsewhere, so keep an eye out for it.
Checking Out
Latest check-out time is 11:00.

The hotel runs its own transfer bus, which is free for guests. The transfer bus gets very busy at peak times, so the hotel suggests you book your place with reception in advance to make sure you catch the bus you need.

Due to airport restrictions, the hotel cannot take you to the terminal during the day, but instead they will take you to the airport's train station. From there, you can take a free monorail into the terminal. The bus runs every 20-30 minutes and it will take you around 12 minutes to reach the train station.

From 22:30 to 06:00, the hotel's bus is allowed into the airport and will drop you at the terminal if you're travelling at night.
Getting to and from Birmingham airport
The hotel runs a bus to the nearby train station 24 hours a day. It runs every half an hour, on the hour and half past the hour. From there, you can catch the monorail to the terminal, which runs every 2 minutes and takes 2 minutes to get to the airport.

On the other hand, you can walk to the train station in 10 minutes or ask the concierge to book you a taxi. It'll cost you around £6 for a standard size taxi and the journey takes about 5 minutes. [date =2015-12-31]

On New Year's Eve, the hotel's restaurant will be closed and only the bar menu will be available.[/date]
Hilton Metropole Additional Information
Star rating
Address
National Exhibition Centre Birmingham
B40 1PP
Disabled facilities
The hotel has some rooms that have been adapted for disabled guests.
Internet
Wi-Fi
Restaurant
Room service
Swimming pool
En-suite bathroom
Trouser press
Kettle
Phone in room
TV
Satellite TV
* Prices quoted are stays on the 01-10-2017, valid as of 27-07-2017
Top