Book your policy online with peace of mind, or call our team of insurance experts, quoting "WA929".
Booking the perfect holiday means more than just the flights and hotels, it means protecting yourself against potential pitfalls with the best travel insurance policy that offers a valuable safety net, should you need it. Holiday Extras give you not just excellent levels of cover at a great price, but also superb customer support with UK consultants on-hand to help you.
Our Travel Insurance has an overall rating of 90% by 9486 customers
We are extremely proud to offer cheap and reliable holiday insurance that you can trust. Without compromising your cover for lower premiums, you receive great levels of financial protection and the best prices to match, every time you book.
Award-winning UK based call centre
Under 18's receive free cover with each paying adult
Tailored policies for pre-existing conditions
Extra cover for cruise excursions
As a nine-time winning travel insurance provider, Holiday Extras is the best place to protect your holiday experience, your belongings and your pocket.
Single Trip Travel Insurance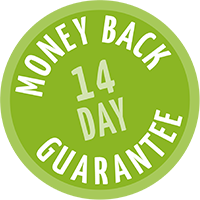 Our single trip policy provides cover for one trip of up to 365 days. With three levels of cover to choose from, you don't have to fork out extra for cover you don't need.
Annual Travel Insurance
For the more frequent traveller, we deliver financial cover for an unlimited amount of trips across 12 months, given that each trip does not exceed 23 days.
Free cover for under 18's!
Make the most of your family holiday and book a family travel insurance or single parent travel insurance policy to cover the whole gang. Kids receive free cover if they're travelling with a paying adult, so your policy can cost as little as £24.50*. If your children are travelling alone, we can also provide a child-only travel insurance policy from just £3.23 per week.
More often than not, our under 18 travel insurance policies allow for children and young adults to receive free cover with a paying adult.
Book your policy online or call our friendly insurance team
Travel insurance with medical conditions
If you are looking to find affordable pre-existing conditions travel insurance, then be sure to visit our new pages. If any of these conditions apply to you, have a read and see if we can relieve your concerns before you make your booking.
Top tip
All of our travel insurance pages are filled with useful information to financially safeguard your holiday. For access to all our handy advice visit our travel insurance sitemap.
Top
Types of cover
Whatever your holiday plans, Holiday Extras can provide affordable travel insurance suitable for your needs. Whether you are looking to relax on golden sandy beaches for a fortnight or plan to traverse the globe on an year-long journey of self discovery, our great value, comprehensive cover offers complete protection for the whole duration of your holiday.
Basic Cover
Full cover, just the essentials. Our cheapest level of cover providing essential levels of financial protection for your holiday of the year.
We want to make sure your policy is kitted out with all of the protection you need. Use our additional cover options to ensure you're fully covered for every item on your itinerary.
Additional Cover
Equip your policy with winter sports cover if you're hitting the slopes, gadget travel insurance to protect your tech and the best cruise travel insurance before setting sail. Whatever the journey, we'll make sure you have the right financial protection you need to suit your trip.
Remember, you can book your policy online any time or via our UK call centre
How do I receive my policy?
Your policy will be safely stored in your e-mail inbox, so no need to worry should you lose a print-out version. So, make sure you provide us with the correct e-mail address when booking your policy online.
We can also send your travel insurance policy via the postman, call our free and friendly UK call centre to arrange your delivery.
What date should I select to start my policy?
If you are embarking on one single trip then select the date your holiday begins. With regard to an annual multi-trip policy, you should be looking to book your policy 30 days in advance.
What is End Supplier Failure cover?
All of our cover includes End Supplier Failure Cover, with Scheduled Airline Failure Cover (SAFI Cover). So, you'll have complete protection if any part of your holiday, including your hotel or airline, goes out of business before your holiday or while you're away.
I have an European Health Insurance Card. Do I need a holiday insurance policy too?
The simple answer is yes, definitely. Whilst your EHIC can ensure you receive medical treatment abroad, it is your travel insurance that financially secures your possessions, baggage and provides cancellation cover.
We have a useful page explaining the importance of your EHIC and how to use it.
Can I request to refund my policy?
Yes, you can refund your premium in full within 14 days of purchase providing you have not claimed or travelled on your policy.
Where can I travel with my holiday insurance policy?
When you complete our simple booking form, you will be asked to select whether you are travelling to:
Europe inc. UK
Worldwide inc. USA
Worldwide exc. USA
Our travel insurance is perfect if you're planning an interrail holiday, and for more info on choosing the right insurance for the job - check out our Interrail travel insurance page.
What if I need to cancel my holiday?
All of our travel insurance policies include cancellation cover should you have to scrap your holiday plans at short notice. It's important to know what circumstances you can and cannot be covered for, visit our holiday cancellation insurance page for more information.
How do I submit a claim upon my return?
First, it is important you check that what you wish to claim is covered by your policy. If so, then simply visit our online claims notification service www.azgatravelclaims.com or call our claims line on 020 8666 9326 to obtain a claims form.
Alternatively, you can write to: Allianz Global Assistance travel insurance claims department, PO Box 1900, Croydon, CR90 9BA
You can also email: travel.claims@allianz-assistance.co.uk.
For all claims you will need:
All original journey invoices and travel documents displaying dates and times of your trip.
The receipts and evidence for all unexpected payments you had to spend and wish to claim back.
Original bills you are asked to pay.
Details of the any other insurance policies you have. Such as household or medical insurance.
Any evidence you might need to support your claim.
Our underwriters
All travel insurance policies with Holiday Extras are underwritten by Allianz Global Assistance. The company is authorised and regulated by the Financial Services Authority.
George Street Croydon Surrey CR9 6HD Corporate tax number 268 80420 18293
What if I choose not to declare my existing medical condition?
In the unfortunate event that you require medical treatment that is anyway related to your undisclosed condition, then all of your claims will be rejected and your travel insurance policy will be rendered invalid.
Bear in mind that medical treatment abroad can cost thousands. For example, an air stretcher back to the UK from Australia can cost between £15-£20k. Be sure to visit our travel insurance with medical conditions page and make a small yet wise investment.
Do you have a backpacker travel insurance policy?
We don't currently offer a policy specifically tailored to backpacking but our single trip and annual travel insurance policies suit how many backpackers choose to travel. On a single trip policy you can explore your destinations for up to 365 days - the perfect year abroad with fully comprehensive cover. Or if you'd prefer to travel intermittently with trips home in between, our annual travel policy means financial cover for unlimited trips across 12 months - just make sure you pop home every 23 days.
Visit our backpacker travel insurance page to find out more!
For even more information and everything you need to know about your travel insurance policy, visit our terms and conditions page.
Holiday Extras' Travel Insurance reviews
Below is a sample of recent reviews from our customers who booked their holiday insurance with us. To read more customer reviews and ratings, visit our Holiday Extras Travel Insurance reviews page.
Adviser was very helpful & thorough

Mr Prestwood, 24 May 2017, 10 out of 10
Very straightforward

Mr Shepherd, 20 May 2017, 10 out of 10
Website wouldn't accept my cards

Mr Satchwell, 19 May 2017, 8 out of 10
Easy to book and great value

Mr Nicholls, 19 May 2017, 10 out of 10
A very simple process to obtain insurance for My holiday needs.I have already booked again for my holiday in

Mr Mcgloughlin, 19 May 2017, 9 out of 10
fast and efficient

Miss Jessop, 19 May 2017, 10 out of 10
Polite and helpful

Mr Watson, 19 May 2017, 9 out of 10
Straight forward, dealt with my request competently and pleasently.

Mrs Taylor, 19 May 2017, 10 out of 10
Very efficient rep who ensured everything was clear and that I understood certain conditions etc.

Mr Aitken, 19 May 2017, 10 out of 10
Our Travel Insurance has an overall rating of 90% by 9486 customers