The Little Foxes Hotel at Gatwick
Charlwood Road, Ifield Wood, West Sussex, RH11 0JY
Little Foxes Hotel Gatwick Airport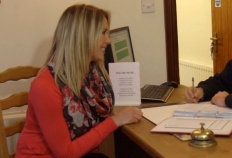 £85
.00*
including 8 days parking
3.0
miles
from the airport
Little is lovely
The Little Foxes hotel is just that: little. The cosy, quaint interior and the rural surroundings provide an ideal welcome for a relaxing stay before your holiday. At the Little Foxes Hotel you get the kind of personal, friendly service that you just don't get at the larger airport hotels. This country bed and breakfast, set in the middle of beautiful grounds, surrounded by woodland, is the perfect antidote to airport stress, but is still surprisingly just ten minutes from either Gatwick terminal.
The staff at the small, 16-room lodge hotel are pleased to help you with your every need. You can start your day with a good feed as breakfast is served in the rustic dining area. Choose between a full English breakfast, cooked to order or if you'd prefer, lighter options are available, cereals, juices and hot drinks are in abundance so you can guarantee to leave for your flight fulfilled.
The Little Foxes may be rustic, but you won't have to contend with frontier conditions! All rooms have en suites, a TV and there is also a very comfortable, relaxed, lounge area, looking out over the grounds. If country charm is what you're looking for, but you still want convenience, then the Little Foxes is a perfect choice.
The hotel's reception is staffed 24 hours a day on weekdays. At weekends, the reception is manned between 15:00 and 08:00. For guests arriving to collect their cars outside of these times, there are always housekeepers onsite who are able to help show you to your car or offer any help required.
See more Little Foxes customer reviews
Overall rating: 86%by 27 guests
Arrival at the Little Foxes
The earliest check-in time is between 15:00 and 23:00. Overnight parking is included in the price.
Here are your directions to the hotel:
Leave M23 at junction 10, signposted Crawley. Continue along the A2011/A23 (Crawley Avenue) and turn right at the third roundabout into Ifield Avenue. Drive on for about one and a half miles, and you'll see the hotel on the left.
Hotel staff can arrange a taxi to the airport for you, please ask at reception.
Checking Out
The latest check-out time is 10.30am.
Hotel staff can arrange a taxi to the airport for you, please ask at reception. A taxi costs between £11.50 and £16 each way depending on the vehicle size. Any specialist items like snowboards, golf clubs and pushchairs may require a larger vehicle at an additional cost. If transfers fall on a bank holiday, an additional charge may apply.
Getting to and from Gatwick airport
On the day of your stay:
Make your way to the hotel; directions and a postcode for satnavs will be on your confirmation. Overnight parking is available if you need it - it's free for guests.
Getting from the hotel to the airport:
- The hotel can book you a taxi to the airport when you check in.
- It takes 10 minutes to reach the south terminal and 12 minutes to reach the north terminal.
- A taxi costs between £11.50 and £16 depending on the vehicle size.


Little Foxes Additional Information
Star rating
Address
Charlwood Road,
Ifield Wood,
West Sussex,
RH11 0JY
Disabled facilities
Unfortunately, there are no disabled facilities at the Little Foxes hotel.
Internet
Wi-Fi
All rooms non-smoking
En-suite bathroom
Kettle
TV
* Prices quoted are stays on the 01-10-2017, valid as of 27-07-2017
Top