Luton airport hotels with parking make a great start to your holiday. Park your car and stay overnight in one of our hotels and wake up refreshed and ready to fly. Holiday Extras are pleased to be able to offer the best prices for
Luton airport hotels
and parking- a combined package is superb value for money.
Procedures for Luton Hotel Parking
There are two different ways to park your car with
Luton airport parking
is combined with a hotel: • Arrive at the hotel and park your car in the hotel car park for the duration of your holiday. Transfers to the airport are provided from the hotel. • After your stay in the hotel, park your car in a nearby partnered car park facility and transfer from there to the airport. More parking details are described on the availability page, once you have entered your dates and clicked 'search'.
Luton hotels and parking options
Take a look at the hotel parking arrangements as well as the hotel facilities to make sure you get the service you prefer. Some hotels operate with a nearby secured parking facility so you benefit from all the usual security and transfer services, while other hotels provide parking themselves so you don't need to move your car on the morning of your flight. After you have made a search for the dates you require, our availability page allows you to compare all the Luton airport hotel and parking options.
Choose a Luton airport hotel
Hotel name
Facilities
Star rating
Customer satisfaction
Start your holiday from
This table contains details of all our hotels at Luton airport, including facilities, star rating, customer satisfaction and the price for 1 Jan 2013. Click on the hotel name for more information or click on the 'plus' for an instant summary of hotel features. You can also filter the table to show hotels by star rating or sort the table by price.
Hotels with parking at Luton airport provide the best convenient start to a holiday at a great price. Don't be caught paying for either of these services on the day because it will cost you more money and may not even deliver the service you really want.
Published By: James Pickard
Frequently Asked Questions
Would you like to write a comment?
(If you would like us to get back to you then please include your name and telephone number or email address in your comment. Contact details will not be published).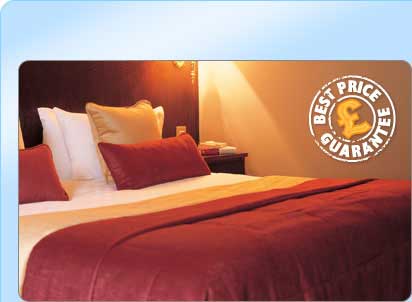 Find the same hotel for less within 24 hours of booking with HolidayExtras.com, and you can park with us for FREE*.
*Conditions apply