Manchester airport Multi-storey car parks - the benefits
Not the most exciting subject, we know, but when the snow is falling, the rain is lashing and the wind is howling, multi-storey car parks can quite easily turn into your best friend.
Parking in the multi-storey is a little bit more expensive but it's worth it. You can simply park, unload your luggage and walk to the terminal. If you're travelling with your family, have lots of luggage or have a disability the multi-storey car parks at Manchester airport are perfect and hassle-free.
Pre-booking with Holiday Extras means we could save you nearly two thirds of the money you'd spend if you just turned up and paid at the multi-storey car parks. Enter your dates and clicksearchto see how much you could save on Manchester airport parking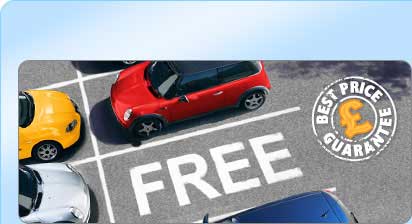 Find the same parking space for less within 24 hours of booking with HolidayExtras.com, and you can park with us for FREE*.
*Conditions apply