Meet & Greet Manchester Airport Terminal 1
Manchester Airport, Manchester M90 1QX
Help & support
Our Kent-based support team are friendly, knowledgable and ready to help with a new or existing booking.
Exclusive email offers
Sign up for special offers direct to your inbox
We treat your privacy very seriously!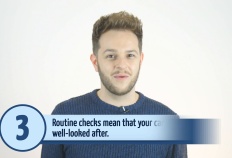 Reasons to book Meet & Greet Manchester Airport Terminal 1
Convenient and care-free. Drop off your car at T1 and pick it up from T1.
Great for families, disabled customers or business travellers. It's just a few minutes walk to check-in
Your car is stored at a secured Park Mark-awarded car park for your peace of mind.
Arrival at Meet & Greet Manchester Airport Terminal 1
When you reach the entrance to the Terminal 1 Meet and Greet car park, press the help button and quote your booking reference number and name to a member of staff. When you arrive, you'll go though an inspection area, which will automatically scan your car and record it's condition so you can be sure it'll be returned exactly as you left it. Once you have parked, unload your luggage and enter the Meet and Greet reception to drop off your key. Key rings and other keys can't be taken, so you'll need to separate your car key from the others. You'll be given a receipt for your key, which you should keep safe for when you get back, then just follow the footpath into Terminal 1.
Getting to and from Manchester airport
Head to the terminal where you'll find the entrance to Meet and Greet. Go to reception where your driver will take your keys and park your car for you while you make the short walk to the terminal.
On your return to Meet & Greet Manchester Airport Terminal 1
When you've got your luggage, just walk back to the car park reception and show them your receipt. They'll hand back your key and tell you which row your car is parked in. Then, just hop in your car and drive home. The car park is only small and laid out clearly, so you won't need to follow any signs to get out.

If you're delayed picking your car up you'll need to pay for the extra parking. You'll be charged the car parks' overstay fee which is currently £20 per day (Feb 2017). If you pick your car up early we can't give you a refund.
More information
If you need to collect your car from a different terminal than you depart, tell the reception team when you arrive.

The car park has luggage trolleys near the arrival lanes, but you'll need £1 to use them.
* Prices quoted are based on parking from the 18-04-2017 untill the 25-04-2017, valid as of 16-02-2017
See more Meet & Greet Manchester Airport Terminal 1 customer reviews
Overall rating: 92%by 9162 guests
Top