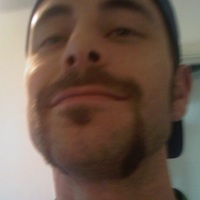 Born in 1977, at the same time as Starwars hit the big screen.
Shaving is not my most favourite past time, it's a once a week job and I only give in to it when it get's too much and the kids complain.
I am looking forward to taking part in Movember as I know many friends and even family who have been affected, directly and indirectly by cancer and want to be able to do my bit to raise money and awareness of this great cause.
So dig deep, give for a good cause and enjoy my torture as I battle with irritating face growth, and beard rashed children!