Newcastle airport hotels with parking offer a hassle-free start to your holiday at a reduced price. Check into your flight after a relaxed night in the hotel, knowing that your car will be well taken care of in your absence.
Procedures for Newcastle Hotel Parking
Parking procedures are slightly different between the hotels we have at Newcastle:
• On-site parking at the hotel means once you have arrived you don't need to move your car again. Transfers to the airport will operate from the hotel.
• Secured parking is with a dedicated airport parking company nearby. You will need to drive to the facility in the morning where regular transfers will run to the terminal.
Some customers agree using a hotel car parking is more convenient, while others prefer the transfer service and security provided by a parking company.

Newcastle hotels and parking options
The hotel may include parking off-site at a secured car park close to the airport, or you may be able to leave your car at the hotel. Hotel with parking packages usually include parking for 8 or 15 days. If you feel you may exceed this you should check with the hotel what the daily rate is beyond the paid limit.
Choose a Newcastle airport hotel
Hotel name
Facilities
Star rating
Customer satisfaction
Start your holiday from
This table contains details of all our hotels at Newcastle airport, including facilities, star rating, customer satisfaction and the price for 1 Jan 2013. Click on the hotel name for more information or click on the 'plus' for an instant summary of hotel features. You can also filter the table to show hotels by star rating or sort the table by price.
Holiday Extras have the best prices for Newcastle airport hotels and parking. Quality brand hotels and reputable, efficient parking companies combine to provide a smooth start to a holiday at a bargain price.
Published By: Jonathan Vickery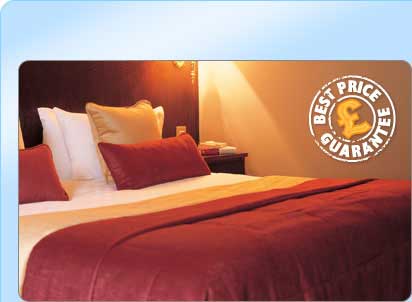 Find the same hotel for less within 24 hours of booking with HolidayExtras.com, and you can park with us for FREE*.
*Conditions apply