Aspire lounge opens at Liverpool airport
Holiday Extras news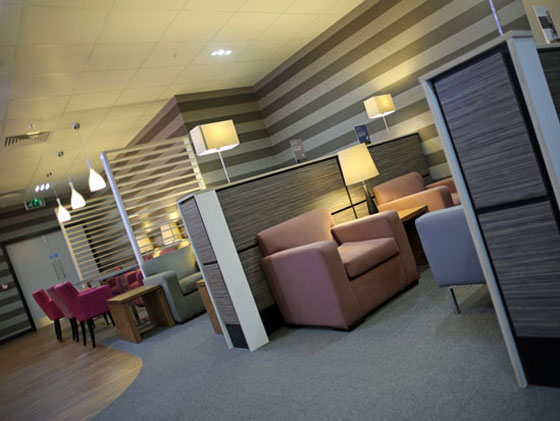 After the launch of Servisair's flagship Aspire lounge at Gatwick, the UK's largest lounge operator has just opened its second concept lounge at Liverpool airport.
The Liverpool Aspire lounge offers super-comfortable, zoned areas styled with contrasting tones, upholstery, seating and lighting to suit holidaymakers, business travellers, couples, groups and everyone in between. A delicious range of complimentary food and drinks is provided in this relaxed space, along with free wifi and tables with iPad and laptop charging facilities.
HolidayExtras.com customers flying out of Liverpool can now enjoy the excellent facilities and service that this new-look lounge has to offer for just £17.95 per adult. Plus, all of HolidayExtras.com's airport lounges are covered by its Free If policy, which means customers will get it for free if they find the same lounge for less within 24 hours of making their booking.
Book the Liverpool Aspire lounge and enjoy a fabulous pre-flight experience.
Featured news articles