New No.1 lounge at Birmingham airport
Holiday Extras news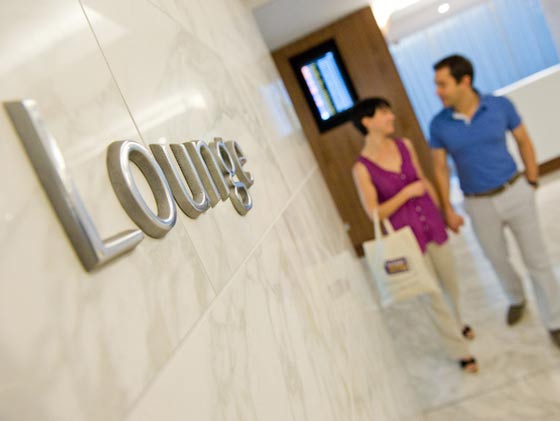 HolidayExtras.com customers can book entry to the sleek new Birmingham No.1 lounge which opens its doors in October.
No.1 Traveller offers holidaymakers the ultimate in airport hospitality. And those who check into the new lounge at Birmingham won't even have to leave their seat: all drinks and freshly-prepared dishes, which are included in the price, will be delivered by waiter service.
Guests can also spend the three hours before they fly using the free wifi, watching TV or getting stuck into one of the complimentary newspapers or glossy magazines.
HolidayExtras.com also sells No.1 lounges at Stansted, Gatwick and Heathrow.
Lounge entry when booked with HolidayExtras.com costs £22.50 per adult. The leading travel add-ons company covers all UK airport lounges with its Free If policy.
Featured news articles