Premier Inn opens at Stansted airport
Holiday Extras news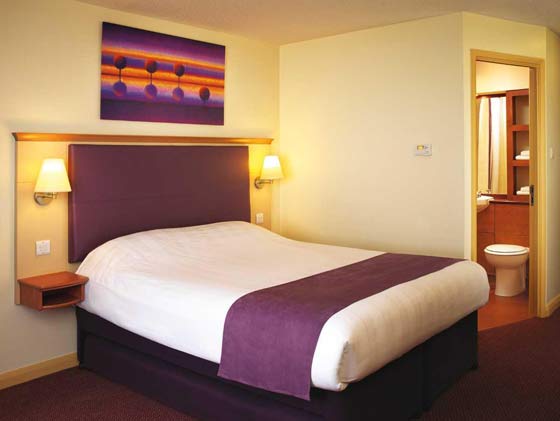 June sees the opening of Stansted's newest airport hotel, the Premier Inn.
The UK's largest hotel chain is true to its word when it says everything's premier but the price: overnight stays at this shiny new hotel, if booked through HolidayExtras.com, start from just £48*.
The Stansted Premier Inn is one mile from the airport, so travellers can be at the terminal in a flash when they use the hotel's regular transfer service, which takes five minutes.
The Premier Inn has a bar and a great-value restaurant that offers a two-course dinner for £11. Guests can also take advantage of one hour's free wifi in their room.
Plus with Hypnos beds that are made for the monarchy and Premier Inn's Good Night Guarantee, holiday travellers who book this hotel can look forward to a royally-good night's sleep.
All Stansted airport hotel prices are covered by the HolidayExtras.com Free If policy, which promises a full refund if customers find the same product for less within 24 hours of making their booking.
To get a great night's sleep at a great price, go to the Stansted Premier Inn.
*Prices are based on a search made on June 12 for June 16, 2012. Prices are subject to change and availability.
Featured news articles