Savings at the Liverpool Hampton by Hilton
Holiday Extras news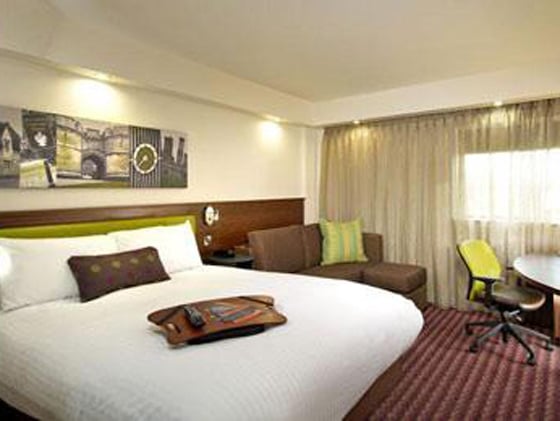 The Liverpool Hampton by Hilton costs less with a new money-saving deal from HolidayExtras.com.
Travellers can now book an overnight stay at a special SuperSaver* rate, which will save them over £8 on the standard price if booked more than 15 days in advance.
Hampton by Hiltons are renowned for offering real value and service. And for just £50.15, guests who book a night's stay at this hotel can make use of the its free wifi and fitness centre, wake up within walking distance of the terminal, and tuck into a free hot breakfast before they leave.
To book a discounted stay at the Liverpool Hampton by Hilton, make a search or call 0800 093 5478 at least 15 days before your planned departure.
*This non-flexible, room-only deal is based on a search made on May 16 for June 1, 2012. Prices are subject to change and availability.
Featured news articles