Sheraton Skyline Best Airport Hotel finalist
Holiday Extras news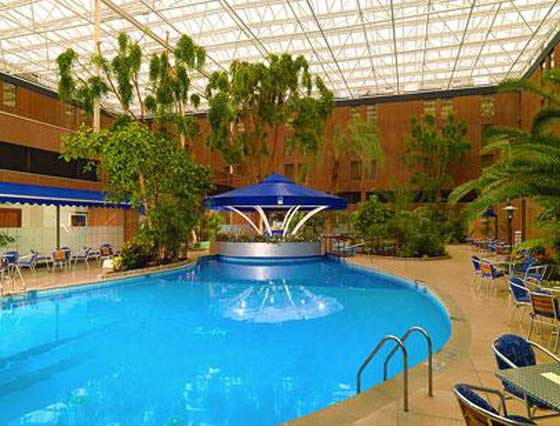 Heathrow hotel makes the Holiday Extras Customers' Awards shortlist
The Heathrow Sheraton Skyline's tropical gardens have clearly put HolidayExtras.com customers in a favourable mood, because they've voted it as one of five Best Airport Hotels in this year's Holiday Extras Customers' Awards.
Customers who voted for the Sheraton Skyline took into consideration the hotel's facilities, including restaurants, as well as customer service and convenience.
The four-star Sheraton Skyline is under two miles from Heathrow airport and guests can enjoy its tropical-themed poolside bar, the choice of three internationally-inspired restaurants and comfortable, contemporary bedrooms.
HolidayExtras.com customers can book an overnight stay at the Heathrow Sheraton Skyline from £90.
*Price is based on a search made on September 10 for September 29, 2012. Rate is subject to change and availability.
Featured news articles