Radisson Blu Hotel Manchester Airport
Chicago Avenue, Manchester Airport, M90 3RA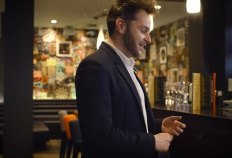 £169
.00*
including 8 days parking
Price Promise Savings
Just a stone's throw away from all three terminals by an elevated walkway, the Radisson Blu Hotel at Manchester airport is the ultimate in convenience. Dine in the Phileas Fogg Restaurant, with floor to ceiling glass windows, and admire the panoramic views of the airport. One of our most popular Manchester airport hotels, the Radisson Blu hotel is the perfect way to start your holiday.
Reasons to book
Connected to terminals 1 and 2 by a covered walkway - and terminal 3 too, though it's a slightly longer trek.
Our most luxurious Manchester airport hotel. In fact, one of our most luxurious hotels, full stop.
Enjoy panoramic views of the airport through the Phileas Fogg Restaurant's floor-to-ceiling windows - and some delicious food too.
Beautifully-designed rooms in four different styles: Scandinavian, Oriental, Maritime and Italian.
Rooms
Rooms at the Manchester Radisson Blu airport hotel feature an en-suite bathroom, TV with satellite, telephone, radio, modem point, wireless internet connection/WiFi, hairdryer, trouser press, safe, air conditioning and tea and coffee making facilities.
Room service is available 24 hours a day at the Manchester Radisson Blu airport hotel.
Customer Reviews:
Excellent hotel. Only negative was the hotel was busy and parking onsite took a long time to find.

Mr Hemsley (Radisson Blu)
Excellent service from Holiday Extras. The Radisson Blu is the best located hotel for Manchester Airport, being directly connected to the terminal. Fabulous to have a short walk to the terminal rather than a taxi on an early morning flight. The restaurant is very over priced for the menu on offer. Eat in the terminal for a wider choice at better value.

Mr Fenton (Radisson Blu)
No improvement required by holiday extras all was managed perfectly, I gave a lower score as I think Radisson Blu Manchester Airport is over priced, the hotel is nice but because of its close proximity to the terminals it seems it can charge quite a lot more for the convenience

Ms Marples (Radisson Blu)
This was supposed to be the start of a luxury cruise holiday so we booked the Radisson but we could not find any tea making facilities in what is considered a luxury hotel and the breakfast was cold, unappetising and really very poor, luckily the cruise was superb

Mr Robinson (Radisson Blu)
See more Radisson Blu customer reviews
Overall rating: 86%by 12 guests
Hotel facilities
The Radisson Blu Manchester Airport features the Phileas Fogg Restaurant, Runway Brasserie, express laundry facilities and Pace Health Club.
Restaurant
Bar
Leisure facilities
Swimming pool
Room service
Internet access
Conference facilities
Dining
The Phileas Fogg serves breakfast from 6am to 10.30am and dinner from 6.30pm to 10pm. The Runway Brasserie and bar is open from 11am to 11pm.
Rail and Coach
Arrival at the Radisson Blu
You can check in from 3pm.

Here are your directions to the hotel:
Leave the M56 at junction 6 and follow signs to the airport. The hotel is connected to terminals 1 and 2 by a covered walkway.
Checking Out
You must check out by noon.
You can walk to all three terminals from the hotel. It's connected to terminals 1 and 2 by a covered walkway, and terminal 1 is connected to terminal 3. It's about a 10-minute walk to terminal 1, five minutes to terminal 2 and 15 minutes to terminal 3. If you find 15 minutes too long a walk with suitcases, there's also a bus to terminal 3 or you can get a taxi, which would probably cost about £5 to £10.
Getting to and from Manchester airport
On the day of your stay:
1. Check in is from 3pm - your confirmation email will include driving directions and a postcode for sat navs if you need it.
2. Guests of the hotel can park overnight in the hotel car park for £12.

Getting from the hotel to the airport:
- You can walk to terminal 1 in 10 minutes or terminal 2 in 5 minutes via the Skylink (a covered moving walkway).
- You can walk to terminal 3 in 15 minutes or alternatively you can get a taxi to the terminal which will cost around £5-10.

Radisson Blu address
Chicago Avenue,
Manchester Airport,
M90 3RA
* Prices quoted are stays on the 26-03-2017, valid as of 19-01-2017
Top