Skylane Hotel Gatwick Airport
Bonehurst Road, Horley, Surrey, RH6 8QF
Skylane Gatwick Airport Hotel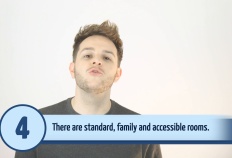 £89
.00*
including 8 days parking
2.1
miles
from the airport
A budget hotel with style
The Skylane Hotel at Gatwick, Horley, formally Days Hotel, is a contemporary and stylish hotel at Gatwick that still manages to offer character that you wouldn't often find in a budget hotel. As you'd expect from quality three-star accommodation, the Skylane has all the basic facilities like a restaurant and bar, but also all the things the modern traveller could need: free wifi and a flat screen TV with Freeview in each room.
Easy to find, easy to park
The Skylane Hotel in Horley is close to the airport's motorway junction, which makes it quick and easy to get to. When it comes to parking, there are two options to choose from: on-site, meaning you can leave your car with the hotel for the duration of your holiday, or if you'd prefer to leave your car at the airport for a swift exit when you return, you can pair your stay with parking at one of Gatwick's Long Stay car parks. If you decide on this option, you can leave your car in the hotel's car park overnight and drive it to one of the Long Stay car parks in the morning.
See more Skylane customer reviews
Overall rating: 80%by 603 guests
If you're travelling to Gatwick airport using public transport, you can get to its train station via regular services from London. When you get to the airport, the Skylane Hotel can pick you up and bring you to the hotel by shuttle bus, free of charge.
When it's time to leave for your flight, the Skylane offers a shuttle bus service to both the North and South terminals from 6am until midnight daily. Transfers take around 10 minutes and you can book spaces for £4 with the hotel reception.
Simple, stylish food
The Skylanes restaurant and bar, the Watershed, offers simple bar meals, a table d'hote menu and a choice of a la carte dishes served throughout the evening.
We recommend the Skylane for:
Families -Triple and quad rooms at the Skylane hotel are big enough to accommodate the average sized family. And you'll be glad to hear that many offer multiple (proper) beds - so you needn't fight over who gets the z-bed.
Couples - The Skylane hotel's double rooms are comfortable and classy. The Watershed restaurant, with its exposed beams and quality cuisine, offers a cosy setting in which to enjoy the first meal of your holiday.
Parking - What could be more convenient than leaving your car at the hotel when you jet off? The Skylane allows guests to park their vehicle in the on-site car park for the duration of their holiday and offers an on-demand shuttle service to and from the North and South terminals.
Getting to the airport:
The Best Western Skylane is 10 minutes to the North and South Terminals in good traffic. To get to the airport it's £3 per person for the hotel's shuttle bus or around £7 for a taxi.
Parking:
Overnight parking at the hotel is available if you need it and it's free for guests. Driving directions and a postcode for satnavs will be on your confirmation email.
This package doesn't include parking while you're away. If you need parking for the duration of your trip search for an airport hotel with parking package instead.
Hotel location:
The hotel runs a shuttle bus to the airport and back every 30 minutes from 6am until 11.40pm. It takes around 10 minutes to reach both terminals and the bus costs £3 per person each way or £5 return. Book this with reception when you check in.
Outside these hours, you can catch a taxi to the airport for about £7 each way.
Check-in is from 2pm, check-out by 11am.
Rooms:
Rooms are clean and cosy with en-suite bathroom, free wifi and tea & coffee making facilities. Family rooms are available and sleep up to 4 people.
Rooms include:
Free wifi
TV
Tea and coffee
Hair dryer
En-suite bathroom
Wifi:
Wifi is free throughout the hotel. Our customers have said it's medium speed - fast enough to stream shows online.
Accessibility:
Accessible rooms are available on the ground floor of the hotel and have accessible bathrooms. The hotel has ramp access, lifts to all floor and accessible parking spaces outside reception.
If you would like to request an accessible room please call us before you book.
Restaurants:
Watershed restaurant - serves classic British dishes and the average main meal costs about £13.
Open 6pm until 9.45pm
Bars:
Watershed bar - serves hot and soft drinks, beer, wine and spirits. It also has big-screen TVs which show all the latest sporting action.
Open from 4pm until 11pm.
Breakfast:
Is an English and continental buffet and costs £7.50 per person if you book it in advance through us - it's far cheaper than eating at the airport!
Served from 7am until 9am.
Best Western Skylane address
Bonehurst Road,
Horley,
Surrey, RH6 8QF
Best Western Skylane Additional Information
Star rating
Address
Bonehurst Road,
Horley,
Surrey, RH6 8QF
Wi-Fi
Restaurant
Room service
En-suite bathroom
Kettle
Phone in room
TV
Top