Explore the ever-changing culture of Dubai with the best travel insurance from Holiday Extras.
Travelling to Dubai? Pick the right policy
Dubai is a stunning and unique city quite unlike anywhere else on the planet - it's a truly luxurious holiday destination, with the price tag to match. But getting the best from your trip doesn't need to cost the earth, as Holiday Extras' travel insurance policies can be individually tailored to suit you - ensuring they remain both comprehensive and affordable. With impressive cover for declared medical conditions and unforeseen medical expenses, as well as 24/7 access to our emergency medical systems helpline, you'll really be ready to brave the heat.
Choosing us as your insurance provider
Efficiency is at the heart of Dubai's economic success, and when booking with Holiday Extras you can have your worldwide policy ready in an average time of ten minutes.
Individual members of an annual policy can travel separately as long as they are living together, and children aged under 18 are covered for FREE on direct and referral policies when travelling with an adult.
Booking your policy
Securing an affordable policy is quick and easy. Fill in a quote form above to choose a suitable policy online or simply call our friendly call centre team for FREE on 0800 093 1900.
Help is at hand from our call centre support teams, and you'll be given greater assurance by our £75 excess provided on most covers, and £100 on medical.
Things to keep in mind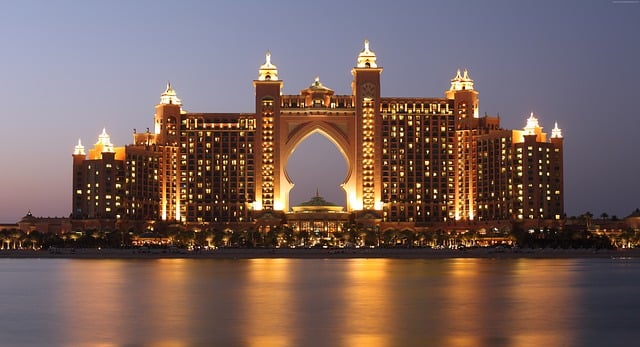 Entry requirements - British citizens can pick up a 30-day visa on arrival, and this can be extended by paying a fee.
Legal - Laws and customs in Dubai are very different to the UK. Be sure to research in advance, and take particular care during the holy month of Ramadan, or when visiting religious areas. To illustrate, it is a punishable offence to drink in public.
Medical - Prepare for the heat, and do not over-exert yourself. Temperatures in Dubai can reach extreme levels, so ensure that you drink plenty of water and pack lots of sun lotion.
Dubai highlights
Visit Burj Al Arab, the landmark sail-shaped building known as the world's only 7-star hotel.
Take your children to Wild Wadi Waterpark, where exciting rides are available for people of all ages.
Marvel at the World Islands, a series of artificial isles shaped like different continents and countries.
Relax on the white sands of Jumeirah Beach Park, with its translucent water, breezy palm trees and easy access to Beach Road.
Rebuilt in 1998, Grand Mosque has nine huge domes with stained glass panels, and the tallest minaret in the city.
*Prices based on 1 person aged 25 with no pre-existing medical conditions, travelling Worldwide excl. USA/Canada/Caribbean from 23/06/18 until 30/06/18. Price correct as of November 2017.