Can I breastfeed my baby on the plane?
By Jonathan Vickery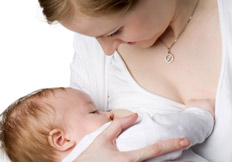 Most airlines have no problem with mothers breastfeeding their children during a flight, but it's always best to be sure.
It is recommended that you read your airline's policy on breastfeeding before travel. You should be able to find this information on the airline's website. Interestingly, in the United States and Canada, you are entitled to breastfeed in a public place such as an aircraft, regardless of airline policy.
If you're planning to breastfeed during your flight, there are a number of things that should be taken into account:
• Always ensure you pack an extra blanket for when you are breastfeeding. This not only provides warmth for your baby, but offers you privacy as well.
• Pack an extra top in your hand luggage. If you are breastfeeding it is possible that you may leak breast milk after feeding, meaning a quick change of top is required.
• Pack yourself a bottle of water in your hand luggage (remembering to check the regulations on carrying liquids in your hand luggage). This will be useful, not only for mixing formula, but keeping you hydrated. If you are breastfeeding, it is important that you drink plenty of water.
Can I breastfeed my baby on the plane?
By Jonathan Vickery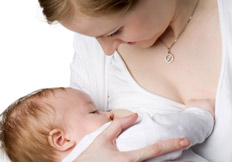 • If you are taking breast milk on board the aircraft, you will need to keep it cold. You should try to buy a small case that will store the bottles and keep them cold during the journey. Remember to check with your airline and airport before arriving that you will be able to take this liquid on the flight as hand luggage.
It is very important when breastfeeding on a flight to be aware of any potential dangers to your baby. A recent accident saw a mother smother her baby after falling asleep during breastfeeding during a flight. It is very important to bear this in mind whenever you are thinking of breastfeeding at your seat.
Worried about your baby's health on your flight? Follow our guide to baby food on planes.
Remember to book your airport parking, airport hotels and airport lounges with HolidayExtras.com.