Airport hotels for windsurfers
By Jon Vickery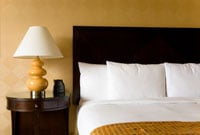 A great way to prevent the stresses and strains of travelling to the airport with windsurfing equipment is to book an airport hotel before your flight.
Staying close to the airport will mean you no longer have to rush through traffic on the morning of departure, plus it gives you the chance of a lie-in on the day of your flight.
In addition, if you are heading off for some windsurfing action, it is highly likely you won't want to leave your expensive equipment in your car overnight. Therefore, you will be glad to know that you can keep all your windsurfing equipment in your room making sure it is safe and secure.
HolidayExtras.com provides hotel stays at all the leading airports throughout the UK, including Birmingham, Gatwick, Heathrow, Manchester and Stansted.
Remember to book your airport parking, airport hotel and airport lounge with HolidayExtras.com.