BAA travel figures down in July
Remember to book your hotel before your flight
BAA has announced that passenger figures for its UK airports in July fell in comparison to the same period in 2007.
The figures are thought to have been particularly affected by the weakening economic climate coupled with an increase in airfares for passengers. As a result, both European and UK domestic flights have been the major routes affected by the downturn.
London Gatwick saw its own figures diminish by a total of 1.8%, with the drop a reflection of the shifting of a number of flight routes to Heathrow.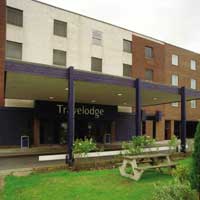 For those travellers looking to fly from Gatwick, however, there remains the opportunity to enjoy great value accommodation near the airport before flying. The Gatwick Travelodge Hotel is a prime example of the comfortable accommodation available with Holiday Extras at a great price.
Located within easy reach of the airport, the hotel provides 3-star facilities and acts as the ideal base from which to begin your holiday fully refreshed and ready to fly.
Room at the Gatwick Travelodge Hotel with up to eight days holiday parking from £121*
*Please note: This price is correct for bookings searched on August 19, 2008. Prices are subject to change. Book the Gatwick Travelodge Hotel in advance to get the best price and availability.