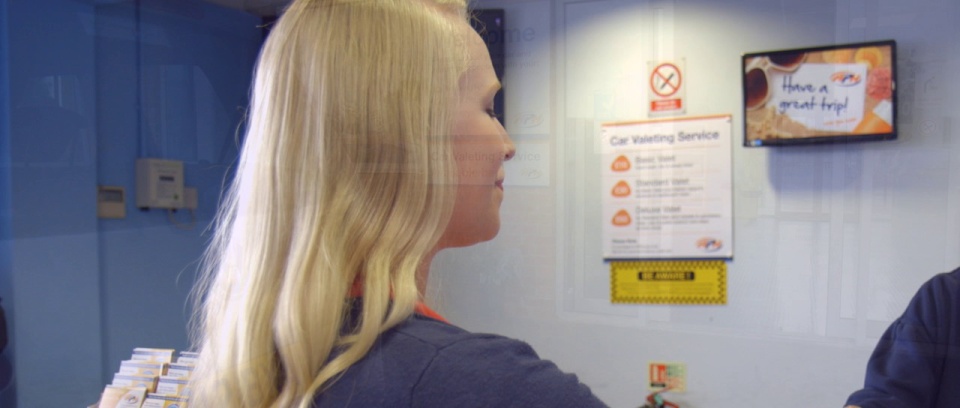 5-10
minutes
to the airport
Holidays are about treating yourself and pushing the boat out. At APH Manchester, they believe you can have a quality service and excellent security without it costing an arm and a leg. They also want to get you to the terminal swiftly - transfers take just five minutes, so you'll be at check-in with plenty of time to spend the pounds you've saved.
When you arrive at the car park:
- Park in one of the arrivals bay outside reception.
- Walk to reception to check in - you will need your confirmation, car registration, flight details and car keys to hand over.
- Take the shuttle bus to the airport. It takes around 7 minutes and is included in the price.
Shuttle bus:
It takes around 7 minutes to reach all the terminals. The bus runs every 10-15 minutes, 24 hours a day, and is included in the price.
Security:
- Barrier-controlled entry and exit system
- 24 hour patrols
- CCTV
- 'Park Mark' awarded
Accessibility:
The car park has transfer buses which are accessible for wheelchair users. Assistance is available for disabled drivers and passengers. Please call the car park before you arrive to confirm.
When you get back to the car park:
- Once you have collected your luggage, catch the bus back to the car park - it will pick you up where it dropped you off.
- Collect your keys from reception and exit the car park.
Hints, tips and extra bits:
The car park cannot accept bikes or surfboards on their transfer buses.
- If you're delayed picking your car up, you'll need to pay for the extra parking at the car park's current normal rate, which is £6.50 per day.
- If you pick your car up early, we can't give you a refund.

Please note, due to roadworks around the area, we recommend allowing plenty of extra time to get to and from the airport.

Prices correct as of February 2017.
Getting to and from Manchester airport
When you're ready to fly, hop on the transfer bus to the airport. It leaves every 10 to 15 minutes and takes just around 7 minutes to get to the terminals. Transfers are even included in the price and run 24 hours a day.
APH Manchester

Address

Bradnor Road,
Sharston Ind,
Area Manchester
M22 4TE
Longitude -2.26020
Latitude    53.40169
* Prices quoted are based on parking from the 20-11-2018 untill the 27-11-2018, valid as of 20-09-2018
See more APH Manchester customer reviews
Overall rating: 90%by 5118 guests