Adding Manchester airport hotels upgrades to your booking is the perfect way to make the start to your holiday truly memorable.
From mouth-watering evening meals to full English breakfasts, upgrades to executive rooms and booking an airport lounge, adding a little luxury to your stay has never been easier. Manchester airport hotels upgrades are a great way to tailor your package to suit your needs.
Pre-booking hotel upgrades
Once you've decided to pre-book a Manchester airport hotel, you'll have the chance to upgrade your package to ensure you get the most out of your overnight stay. Pre-booking your Manchester airport hotel upgrades not only means you'll save time when you arrive at the hotel but, since we've negotiated the best deals with the top hotels, you could also save some money. With food at the airport often proving expensive, enjoying a hearty breakfast on the day of your flight is the perfect solution.
A selection of hotel upgrades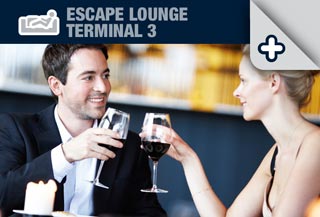 HolidayExtras.com has some excellent Manchester airport hotel upgrades at superb prices. If you're looking for great value dining, you can pre-book a two-course meal at Dettori's at the Manchester airport Cresta Court hotel for just £10 per person, with children under 12 eating free.
For a satisfying start to your holiday, the Bowdon Hotel at Manchester airport buffet breakfast is £7.95 well spent. Enjoy English and continental breakfasts, fresh coffee, speciality teas and fruit juices. Breakfast is served in the restaurant from 7am to 9.30am on weekdays, and half-an-hour later at weekends.
Jetting off for a special occasion? The Hallmark Hotel at Manchester airport has a luxurious upgrade available, with champagne and chocolate-dipped strawberries a romantic option. Pop the cork and celebrate in style for just £40.
Top