Pimlico Car Park
London City Parking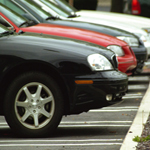 The car park at Cumberland St in Pimlico is ideally located for access to some of London's premier attractions. A short walk from Millbank, the Pimlico car park is a perfect for visits to the Tate Britain. Built in 1897 by sugar tycoon Henry Tate, the neo-classical building houses some of the world's most stunning masterpieces. Also home to the greatest collection of JMW Turner's paintings, the Tate Britain remains one of the most significant mainstays of Britain's cultural identity. It's not just the Tate however, Pimlico car park is also in a great location for trips to London's West End Theatreland. So, if you're taking in a hit show, soaking up the art at the Tate, or maybe even sampling some of the exclusive boutiques at Sloane Square, the Pimlico car park is a perfect place to anchor that unforgettable city break.
24 Hour Access, CCTV Security, Winner of the Park Mark Award for its exceptional security record, Nearest tube: Pimlico, Disabled Spaces, but these are limited to a first come first serve basis, There is a height restriction of 6'3 (1.90m).
On Arrival at the car park:
On entering the car park please push the HELP/INTERCOM button at the barrier. (DO NOT press the button for a ticket.) When an operator answers tell them you have pre-booked, give them your reference number and the barrier will be lifted remotely.
On Departure: Upon exiting the car park repeat the same procedures as arrival in order to exit.
Directions: Because of Pimlico's central location, there are many ways to get to the Cumberland St car park. For a detailed breakdown of how to get to the Pimlico car park please see your booking confirmation.
Please Note:
You can get to this car park without going into the congestion charge zone. For more details visit the Transport for London website, www.tfl.gov.uk.
Nearby Attractions
Tate Britain, Sloane Square, West End Theatres, Chelsea Barracks, Chelsea Bridge, Buckingham Palace and Westminster Cathedral.