All our Stansted airport hotels are located within a short driving distance from the airport. Below is a list of airport hotel directions on how to find each hotel. You can click on the pins on the map to show the hotel name and address.
Enter your postcode for directions:
Longitude
0.261785
Latitude
51.88970
Stansted Address
Stansted,
Stansted Airport,
Round Coppice Road,
Stansted,
Essex,
CM24 1SF

Stansted hotels: What are the options?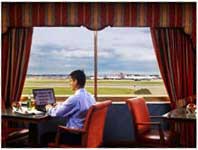 On-airport hotels: These are within the airport grounds, so your journey to the terminal in the morning should take no more than 10 minutes. We've three on-airport hotels at Stansted: the Radisson Blu Stansted, the Hilton Stansted and the Holiday Inn Express Stansted. The Radisson is linked to the terminal by a covered walkway, so you really can check out five minutes before you check in for your flight. The Holiday Inn Express and the Hilton are five and 10 minutes from the terminal respectively.
Off-airport hotels: These are outside the airport grounds, so are usually cheaper than on-airport hotels. But they're all within easy reach of the terminal - all our off-airport Stansted hotels are within nine miles of the airport. They all provide guests with transport to the terminal, though this is not always included in the price. Our most popular off-airport hotel at Stansted is the Warmans Barn House Stansted, which is five miles from the terminal. Rooms at this three-star hotel are only available through Holiday Extras - yes, that's right, you can't book them anywhere else.
Hotels connected to the terminal: There Radisson Blu hotel is the only Stansted airport hotel connected to the terminal. These hotels are the ultimate in convenience being and being connected to the terminal means you are minutes from your plane in the morning, making the beginning of your journey hassle-free.
Top tip
Read our feedback before you book. These are comments from customers who have stayed at our Stansted hotels - and they're proof of the quality of our service and our Stansted airport hotels. We're proud of the fact that 99.88% of our customers are happy with our service - and we're striving to make that figure 100%. If we've not answered all your questions on this page, you might find the answer you're looking for on our Stansted airport hotels FAQs.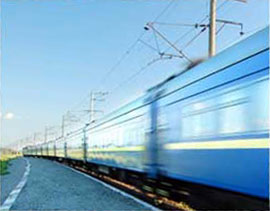 We'll arrange your transport
You don't have to drive to the airport or rely on a lift from someone else. We can save you money on public transport too with some great reductions on rail and coach fares. Book a train to Stansted airport with Holiday Extras in advance and sit back with a good book or your Ipod, enjoy the journey and save a few more pounds towards your holiday.
Alternatively you can pre-book a coach service. This is a wonderfully convenient option and likely to be cheaper than you thought. For more details, check our coaches to Stansted airport page.
Top tip
Have a look to see what you can be doing at Stansted airport once you've checked in and are waiting for your flight. There are shops, restaurants and bars to pass the time. Check our guide to Stansted airport baggage allowances too, so you know what is accepted in your hand luggage before you reach the security gates.
Directions to each Stansted Airport Hotels
Directions to the Airport Lodge at Stansted Airport
Plan your route to the Airport Lodge at Stansted airport using our postcode finder, directions and handy, interactive map.
Stansted Cock Inn Hotel Directions | Stansted Airport
Directions for the Stansted Cock Inn Hotel. The Cock Inn Hotel near Stansted is a traditional village pub offering a relaxing airport stopover.
Map & Directions to the Days Inn Stansted | Just 10 minutes away
Located next to the Ramada hotel at Stansted Airport, the Days Inn is only 10 minutes from the terminal. We provide full directions with your booking confirmation.
Getting to the De Salis Hotel Stansted | Easy to find
With just a 5 minute transfer to the terminal doors, the De Salis Hotel Stansted is ideally located. Check out our map and enter your postcode for directions.
Stansted Airport Hampton by Hilton Directions
Plan your trip to Hampton by Hilton at Stansted airport using our directions and handy postcode finder. Check out its location with our useful map.
Stansted Airport Novotel Hotel Directions
Use our directions to help you get to the Novotel hotel at Stansted airport. Or use our postcode finder for a tailored, door-to-door route.
Getting to the Ramada Stansted | Follow the service station signs
Conveniently located next door to the M11 Welcome Break on Junction 8, all you need to do is follow the signs.
Directions to the Travelodge Bishops Stortford | Map & directions
Map and directions for getting to the Travelodge Bishops Stortford at Stansted Airport. If you're travelling by car, check the roads and your route to the airport before setting out.
Stansted Whitehall Hotel Directions | Stansted Airport
Stansted Whitehall Directions and Map. Find your way there without a hiccup. This google map pin-points the location and can be zoomed in or out for a better view.
Top