Get comprehensive cover for your next cruise trip, with policies starting from just *
Do I need Cruise Travel Insurance?
Whilst booking your cruise remains an exciting prospect, we understand that finding a travel insurance policy that is both cheap and reliable isn't always top of your holiday to-do list. A cruise holiday insurance policy ensures a stress-free holiday at sea.
So let's make this nice and easy - we provide excellent cover to protect your cruise at an affordable price. We don't compromise your cover levels for lower premiums and we've been awarded "Best Travel Insurance Provider" for the 11th year in a row to prove it!
To book your cruise travel insurance policy with Holiday Extras, simply book online or give us a call and speak to one of our friendly team.
What do I need to be covered for?
For a holiday at sea, travel insurance suitable for a cruise is essential in order to cover for things like medical costs, lost baggage and unforeseen cancellations. What's more, most of the major cruise providers will require you to have appropriate cruise travel insurance in order to board. No matter which level of cover you choose, our cruise travel insurance policies include cover for:
| | Bronze | Silver | Gold |
| --- | --- | --- | --- |
| Cancellation cover | £500 | £5,000 | £8,000 |
| Medical cover | £5 million | £5 million | £5 million |
| Baggage cover | £1,500 | £1,500 | £1,500 |
| Abandonment | £500 | £5,000 | £7,500 |
| Cabin confinement | £1,000 | £1,000 | £1,000 |
| Cruise itinerary change | £1,200 | £1,200 | £1,200 |
| Wedding cover | X | X | £1,500 |
| Sporting equipment | X | X | £1,000 |
Why choose Holiday Extras?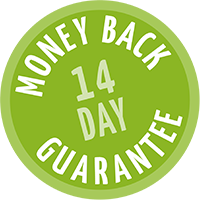 - Voted best insurance provider 11 years running.
- Policies with no excess available.
- UK based contact centre and 24/7 helpline.
- Maximum age limit of 85 years old on single trip policies.
- Over 25 years experience selling Travel Insurance.
† If you need to seek medical attention whilst abroad, please ensure that you contact the 24-hour emergency assistance service for help and advice before treatment, where possible. Full details can be found in the policy wording.
Booking your cruise insurance
Making a booking with Holiday Extras is quick and easy. You can use our online booking form above or call us for free in our UK call centre.
Choosing the right policy level is straightforward but remember that our UK-based call centre is on hand for additional help.
Cruise cover with pre-existing medical conditions
If you have pre-existing medical conditions, then please be assured that we are specialists in covering people with pre-existing medical conditions and can cover the majority of people that contact us.
Tips for a successful cruise
Plan your choice of cruise carefully - Cruises can be perfect for all manner of occasions, and your requirements will be different depending on whether you are looking for a romantic escape or a holiday with friends.
Prone to sea sickness? - Choosing a central cabin in the lower regions of the ship reduces the noise and motion of the sea, lessening the chance of sea sickness.
Plan your shore excursions in advance - Doing so will give you a better understanding of the areas that you visit, and will help you to budget.
Study a map of the ship - Cruise liners are often huge. As soon as you get on board, or ideally in advance, familiarise yourself with the ship's layout.
Top cruise destinations
Antarctica Home to glacial cliffs and icebergs, Antarctica is completely unique, and beautiful from the sea.
Baltic Sea You'll have the chance to visit a diverse range of history-steeped Scandinavian cities and can even venture to St. Petersburg.
Hawaiian Islands For stunning sunshine and green volcanic shorelines, the Hawaiian Islands are perfect.
Mediterranean Whether you'd rather cruise the French Riviera or the Spanish Costa del Sol, a Mediterranean cruise will refresh and invigorate you.
South Pacific Marvel at amazing scenery and meet the exotic wildlife on shore excursions in Australia and New Zealand.
Caribbean From tropical rainforests and paradisean beaches to historic sites and idyllic coastal resorts, the islands of the Caribbean make the perfect place for a cruiser seeking adventure, luxury and culture. Check out our caribbean travel insurance page for more information on how to get the most out of a trip to the islands.
You can visit our HX blog for tips on making the most of your cruise travels. Take a look and find the perfect family-friendly cruise holiday.
Reviews:
Holiday Extras Cover Ltd and Holiday Extras Ltd are authorised and regulated by the Financial Conduct Authority. Holiday Extras Cover Ltd 05058680 and Holiday Extras Ltd 01693250 are registered in England and Wales. Registered address: Ashford Road, Newingreen, Kent CT21 4JF.
Holiday Extras is underwritten by Travel Insurance Facilities plc which is authorised and regulated by the Financial Conduct Authority. Registered address: 2nd Floor, 1 Tower View, Kings Hill, West Malling, Kent, ME19 4UY. Company number 03220410.