Get great value repatriation insurance with our single trip travel insurance policy. Starting from just £13.95*.
Repatriation insurance
If you're reading this page, you probably want to find out what repatriation insurance actually is and how it can help you. Simply put, repatriation insurance covers you for an unexpected return journey back to your home country - should this be advised by a recognised medical practitioner.
So, how does repatriation insurance work in a holiday insurance policy?
Travel insurance with repatriation
You may have noticed that very few travel insurance policies explicitly state repatriation in their summary of cover. This is because repatriation insurance is actually a component of any travel insurance policy worth it's salt. You'll find it grouped together under 'Emergency Medical expenses' in the policy wording. The amount listed under this category heading covers for the possibility of an unexpected return trip to the UK as a result of a medical emergency.
As you can imagine, repatriation back to the UK can be extremely costly, so it's really important to check out the repatriation section of any policy before buying, as amounts and benefits can vary.
Here is a break down of what is covered under medical emergency and repatriation:
Medical practitioners' fees
Hospital expenses
In-patient and out-patient medical treatment
Medical transportation
Medical escort
Repatriation travel costs
Medical Repatriation
Holiday Extras travel insurance provides repatriation insurance as part of the cover for medical emergency expenses. With a standard level policy, you can expect to be covered for up to £5 million for medical emergency expenses, including repatriation back to the UK.
Here's how much you can expect to be covered for under medical emergencies and repatriation:
Standard cover provides up to £5 million for Repatriation and Medical emergency expenses.

Annual cover provides up to £5 million for Repatriation and Medical emergency expenses for 365 days from the start date of the policy.

Premium cover provides up to £10 million for Repatriation and Medical emergency expenses.
Should you find that you need assistance, our helpline is open 24hrs, manned by a team of experienced professionals who are ready to help you.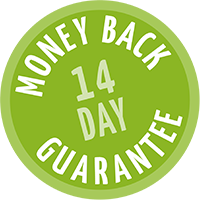 Repatriation Cost
Considering the costs of transportation, medical escorts and possibly even an emergency air ambulance, it's easy to see how costs can rack up. For this reason, make sure your travel insurance policy has decent repatriation cover. While, a policy might appear cheap on the surface, there may be prohibitively high excesses and a number of get-out clauses for the insurer to avoid paying out.
With Holiday Extras repatriation cover, you don't have to worry about being hit with a crippling policy excess. Our policy excesses for emergency medical and repatriation costs are as little as a £100. If you really don't like the idea of paying an excess then don't worry, we can arrange an excess waiver add-on to your policy.
Additional travel expenses
Included in our repatriation insurance is cover for a number of additional travel expenses you may need:
Under 18's return journey
If you are the sole adult accompanied by under 18's, there's no need to panic about how the children will get home. With our repatriation insurance, we can cover the cost of returning your children home and will even provide for a responsible escort to accompany them if necessary.
If you'd like to know more about travel insurance for children, visit our children's travel insurance page.
Business replacement
We recognise that being repatriated from a business trip can be especially stressful, as there is the added worry that your absence will hinder the productivity. If this is the case, then you need not fret. As part of our repatriation service, we can cover the cost for a work colleague to replace you on the trip, providing for a return journey air ticket and reasonable accommodation.
For more information on business travel insurance, visit our our business cover page.
Pre-existing medical conditions
Don't fret that your pre-existing medical condition will exempt you from our repatriation insurance. We specialise in medical policies that cover all kinds of conditions - our discreet screening process is quick and simple, making it easy for us to create a bespoke policy tailored to your specific needs.
For more information on travel insurance with a pre-existing medical condition, visit our travel insurance with medical conditions page.
*Prices based on 1 person aged 28 with no pre-existing medical conditions, travelling to Europe excl. Spain/Cyprus/Malta on a single-trip policy 20/08/18-27/08/18. Price correct as of June 2018.