Everything you need to know about Newcastle airport
A little bit of support is great when visiting an airport if you have no idea what is there. That is why we have created an airport guide outlining all the major aspects to ensure you are able to make your visit as smooth as possible.
Facilities at Newcastle airport - a great choice for all
Newcastle airport has a superb range of facilities. Why not try the various eateries or browse the well-stocked shops for a gift? Better still why not treat yourself to a luxurious Newcastle airport lounge and beat the crowds?
Getting to Newcastle airport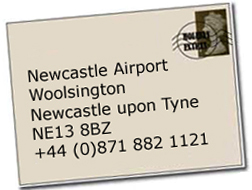 Only 15 minutes from Newcastle City Centre with excellent transport links including a direct rail network, Newcastle airport is able to serve over 3 million passengers a year. The A1 provides fast access into Newcastle airport from the North. An alternative to the A1 is the A68/A696 which provides a shorter journey from Edinburgh to Newcastle airport.
Coach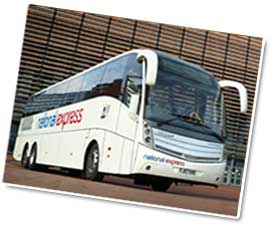 For those of you looking to make your way to Newcastle airport by bus we have outlined two of the best routes both operating from Monday to Saturday. The first operates from Newcastle (Eldon Square) - Ponteland and are numbered X77, X78, X79. The second operates from Blyth - Newcastle airport - Kingston Park and is numbered 101. The bus stop can be found opposite the airport terminal.
Parking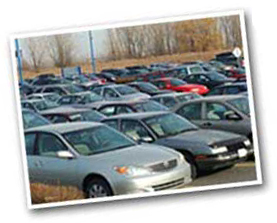 Newcastle airport has a great range of parking available from cheaper off-airport to more convenient on-airport. Alternatively you can book a Meet and Greet service that sees a designated driver meet you at the terminal and take your car away to be parked. This leaves you free to walk into the terminal. Whatever your preference it can all be found here on Holiday Extras Newcastle airport parking page.
Rail
Newcastle airport is linked to Newcastle Central Station by the Metro line. After you have boarded the train to Newcastle airport you will arrive in less than half an hour ready to check-in for your flight. If you would like further details we would suggest visiting Newcastle airports website for up to date information and times.
Newcastle hand luggage information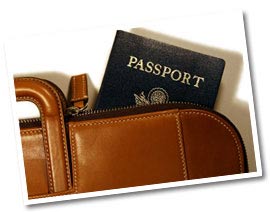 Liquids are permitted in containers of up to 100ml
Pushchairs and wheelchairs are allowed after they have been screened
Laptops are now allowed as hand luggage
Some airlines allow no more than one item
Dimensions no bigger than: H:56cm, W:45cm, D:25cm
No more than one liquid item in the agreed container
Newcastle airport news
New Flights From Newcastle | Mexico and The Caribbean add to Newcastle destinations
With the commencement of new flights to Mexico and The Caribbean, long haul destinations are going to be popular from passengers flying from Newcastle this year
Making your way to the airport in poor weather? | Traffic updates delivered direct to your mobile phone
If you make your way to the airport in bad weather you will be glad you chose the Holiday Extras Traveller option. Text updates direct to your phone tell you about any delays on your journey.
Q-Park becomes Airparks | Newcastle Airparks offers low cost parking
If you are flying from Newcastle Airport and looking for low cost airport parking - We' have got the answer with Q-Parking Bellair - convenient, secured and cheap with Holiday Extras