Help & Support
Our Kent-based support team are friendly, knowledgeable and ready to help with a new or existing booking.
Exclusive email offers
Sign up for special offers direct to your inbox
We treat your privacy very seriously!
Compare the best deals on hotels near Edinburgh airport, with prices starting from just £57.00 and only £107.00 for stays including 1 week parking
Save up to 60% when you book Edinburgh airport hotels with Holiday Extras. If you're driving, we can save you even more with a Edinburgh airport hotel and parking package. We have 24 exclusive deals to help cut the costs, including the Travelodge and the Novotel with parking at Secure Airparks in one simple booking.
Our Edinburgh airport hotels are rated 90% by 2544 guests
Hotel
Room only price
inc. 1 week parking
Stars
Distance
Transfers
Holiday Inn132 Corstorphine Road, Edinburgh, EH12 6UA
Map & DirectionsVideo
£57.00*

£107.00*

★★★★
20 mins
Mystery 3-star Hotel

£69.00*

£114.00*

★★★
2 mins
TravelodgeRatho Park, Glasgow Road, Edinburgh EH28 8PP
Map & Directions
£69.00*

£119.00*

★★★
6 mins
QueensferrySt Margaret's Head, North Queensferry, Fife KY11 1HP
Map & Directions
£69.00*

£114.00*

★★★
2 mins
Novotel Edinburgh Park15 Lochside Avenue, Edinburgh EH12 9DJ
Map & Directions
£82.00*

£119.00*

★★★★
10 mins
Express by Holiday Inn with breakfast101 Ingliston Road, Ingliston Edinburgh, EH28 8AU
Map & DirectionsPhotosReviews
£108.00*

£119.00*

★★★
4 mins
Marriott111 Glasgow Road, Edinburgh EH12 8NF
Map & DirectionsPhotosReviews
£124.00*

£109.00*

★★★★
5 mins
DoubleTree by HiltonNewbridge, Lothian EH28 8LL
Map & DirectionsPhotosReviews
£139.00*

£119.00*

★★★★
2 mins
*This is an example price for a reservation on 25-06-2017, valid as of 24-04-2017.
Only one mishap. After parking car at Secure Airparks in Edinburgh, got on courtesy bus and was crouched down putting my case on lower luggage rack when bus moved off and I fell backwards onto metal step up to rear seating area. Quite painful at the time but didn't make a fuss. On inspection later found I had a massive purple bruise which covered most of my bum cheek. Luckily I wasn't planning on wearing a skimpy bikini or anything but was quite painful throughout the holiday.

Mrs Garden, 07 Aug, 2016 (5 out of 5)
The hotel and parking were excellent but it seemed very overpriced compared with a trip I did from Glasgow airport in May. Edinburgh was 3 times the price of Glasgow!

Ms Sutherland, 17 Sep, 2016 (4 out of 5)
Holiday Inn Express at Edinburgh Airport were excellent. They provided a 4 bedded room as a family room for my daughter and family rather than a double with a sofa bed. The parking is very convenient with a bus direct to the terminal.

Mrs Mcconnach, 21 Oct, 2016 (5 out of 5)
one night stay and days parking at the holiday inn express at Edinburgh airport excellent location to fly out in the early hours!! Pleased we booked with holiday extras will use your company again !!

Mrs Singleton, 14 Nov, 2016 (5 out of 5)
Edinburgh airport hotels on a budget
We offer several budget-friendly hotel options at Edinburgh airport, so your overnight stay needn't break the bank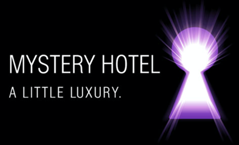 At Holiday Extras, we're aware that holidays can be pretty costly - that's why we've worked hard to negotiate the best deals for our customers to keep our Edinburgh airport hotels cheap. We have several low cost options to ensure your overnight stay won't leave you out of pocket.
Usually our cheapest option, look out for our popular mystery hotels at Edinburgh Airport, where you can book an unnamed 3- or 4-star hotel at a lower price - all will be revealed once you've booked. Transfers run from the hotels - though if you're parking elsewhere, you may need to transfer from the car park - make sure you check whether they're included, as some may cost up to £2.50 extra.
Novotel
A hotel for the tech-savvy traveller, the ultramodern Novotel is an ideal choice for the twenty-first century family. With sleekly designed rooms, contemporary decor and an abundance of on-site leisure activities - gym, swim, and soft play for the kids - this hotel is perfect for families on a tight budget.
Travelodge
Branded quality at a competitive price is what you'll find when you book the Travelodge at Edinburgh airport. This 3-star hotel comes with everything you'd expect from this well-known chain - comforting beds, friendly staff and an affordable price tag. What's more, it's just 5 minutes from the airport - you can even see the runway from the hotel!
Top tip
Book your Edinburgh airport hotel early to get our best prices. If you book your hotel earlier then the price is likely to be lower, and the hotel you want is less likely to be booked up. As long as you add our cancellation waiver, which costs just £2.49, you can cancel your booking up to 24 hours prior to your stay date and get a full refund.
On-airport hotels at Edinburgh Airport - the ultimate in convenience
Our Edinburgh on-airport hotels are right next to the airport, so your transfer time to the terminal in the morning will be minimal. You'll be able to rest easy knowing there'll be no long-winded early morning transfer, and in addition, both our hotels near Edinburgh airport are well-known luxury brands that have always proven to be popular with our customers.
---
The Edinburgh Hilton
---
Transfers:
Walk to the terminal in 7 minutes
Free shuttle transfer in under 2 minutes
Hilton Edinburgh Airport Hotel
Walk to the terminal in 7 minutes, swim lengths in the 17-metre indoor pool, treat yourself in the beauty salon or tuck into Scottish steak in the restaurant at our closest hotel to the airport, the Hilton Edinburgh.
With all the luxury you'd expect from the Hilton brand, this 4-star hotel is a particularly good choice for disabled customers due to numerous accessibility features. The hotel's facilities include (but are not limited to) accessible rooms, roll-in showers, visual alarms, braille elevators and induction loop systems - these, in addition to the hotel's close proximity to the airport, make it particularly convenient for any guests with accessibility needs. The Hilton is also one of our Edinburgh airport hotels with shuttle service; it's very own transfer bus runs when needed, around the clock and only takes 2 minutes - ideal if you're travelling with heavy luggage or have mobility problems.
As expected, the indulgence of this Hilton hotel gives our customers something to shout about - check out their reviews of the Edinburgh Airport Hilton for yourself. The Hilton is one of our Edinburgh airport hotels with holiday parking; prices start from £165.30 for an overnight stay and 8 days parking.
---
Marriott Hotel Edinburgh Airport
Just a few miles from the airport, the Marriott Edinburgh boasts a gym, spa and indoor pool as well as an on-site cafe and restaurant.
Indulgence and comfort are fundamental traits of the Marriott brand, so you can rest assured that you're in for a relaxing stay and peaceful nights sleep. Treat yourself to some pre-holiday pampering in the beauty salon, surf the web (it's free in any of the public areas, or £8 if you want to use it in your room) or tuck into some authentic Scottish haggis with your breakfast - who says your holiday doesn't start until take-off?
Transfers from the hotel are by taxi, meaning they run as and when needed - no waiting around for a scheduled shuttle. The journey takes around 5 minutes, and the best bit? It's included in the price of your stay. As one of our Edinburgh airport hotels with parking, you can book a room the night before your flight and park at the secured hotel car park for the duration of your trip. The price for an overnight stay and 8 days parking, at this stylish 4-star Edinburgh airport hotel, starts from just £159.00.
Edinburgh airport hotels with parking can save you money and help you avoid the hassle of organising your hotel and parking separately.
Our Edinburgh airport hotels and parking packages vary - some involve on-site parking at the hotel whilst others require you to move your car to a separate car park on the morning of your flight. Transfers to and from the terminal vary dependant on the hotel or package you booked, so make sure to read the parking procedures of your chosen package.
Hotels with parking on-site:
For the ultimate in convenience, we offer hotels and parking packages where your car stays within the grounds of the hotel. There are three hotels which offer this service - the Marriott, the Hilton and the Holiday Inn Express - all you need to do is arrive, park your car and check-in. Your car will stay exactly where you've parked it for the duration of your trip and on your return, just transfer back to the hotel where it'll be waiting for you.
Hotels with parking off-site:
If you don't have an early flight, and particularly if you're watching the pennies, we advise booking one of our Edinburgh airport parking and hotel packages which include parking at a separate location. We offer parking with Secure Airparks when you book the Novotel, Queensferry, or Travelodge at Edinburgh airport. As well as generally being a cheaper way to arrange your airport hotel and parking, you can also rest easy knowing that your vehicle is parked in a police-accredited Park Mark awarded car park with CCTV and regular patrols. And the best part - you don't even need to worry about hunting for a space! Secure Airparks' fully-insured drivers are there to do that for you, so all you need to worry about is getting to check-in.
Top