0
minutes
from the airport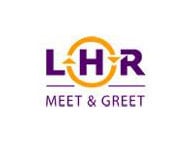 Take the stress out of airport parking with the most straight-forward service possible.
Simply pull up to reception and an expert chauffeur will drive your car to a secured car park. When you return, call as soon as you get through Customs and your car will be waiting outside by the time you've picked up your luggage. Easier than a trip to the shops!
Reasons to book Heathrow LHR Terminal 3
Meet a chauffeur in the Short Term car park and walk straight to check-in. Even better, they will bring your car back when you return.
Ideal for the leisure traveller with luggage.
Cuts time taken to reach check in.
Your car is stored in a secured site close to the airport.
Valeting with 3 options is available. Please ask when confirming.
Heathrow LHR Terminal 3 Transfers
Just a two to five minute walk to check-in.
Transfer hours: 5.30am to 10.30pm.
Disabled facilities: This service is suitable for disabled clients. Please mention when confirming.
Arrival and Departure Procedures
Arrival: Follow signs for Terminal 3 Short Stay car park. Drive up to the barrier, your registration will be read and a ticket issued automatically showing your booking reference. Drive up to Level 1 and follow the signs for Heathrow Meet and Greet.
Departure: On your return, make your way to the Heathrow Meet and Greet reception located on Level 1 of Short Stay car park 3. Here you will be given your keys and shown to your vehicle.
Security at Heathrow LHR Terminal 3
The storage site is fully fenced and floodlit, with 24 hour patrols and CCTV.
CCTV coverage of the car park
Full security fencing of the perimeter
Security lighting over the facility
Regular staff security patrols
Heathrow LHR Terminal 3 Address
Reception is located at the Terminal.
Longitude -0.45688
Latitude 51.47133
* Prices quoted are for stays on the 03-05-2015, valid as of 03-03-2015