Airparks Newcastle Return Greet
VIP parking without the cost
11

Airparks Newcastle Return Greet

ratings have an average of
Terminal : All terminals
Transfer time : 5 mins
Distance to airport : 1.1
Park Mark Award : Yes
Disabled Facilities : Yes
What do you like doing after a long flight? If getting home pronto is your answer, we've got a solution. With the Airparks Newcastle Return Greet service, step off the plane, collect your luggage and make your way outside the terminal. That's where a uniformed chauffeur will be waiting with your car, leaving you free to get on your way.


Reasons to book Airparks Newcastle Return Greet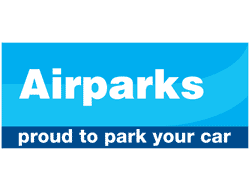 • Like the idea of getting home FAST from your holiday - you need the return greet package. Have an experienced Airparks driver meet you outside airport terminal on your return. 
• Just five minutes from the terminal.
• Transfers are available 24 hours a day, seven days a week.
• Hassle free airport parking in Callerton Lane, just over a mile from the terminal.
Security at Airparks Newcastle Return Greet
Airparks Newcastle has CCTV, entry and exit barriers, a fence and floodlighting and is patrolled 24 hours a day by security staff. It holds the Park Mark, a national security award for car parks accredited by the police.
• Park Mark Award for safer parking
• Security barrier for restricted access
• CCTV coverage of the car park
• Full security fencing of the perimeter
• Security lighting over the facility
• Regular staff security patrols
Airparks Newcastle Return Greet Transfers
Transfers are included in the price. They run 24 hours a day, whenever they're needed - on average, you'll wait about five to 10 minutes. The journey normally takes just five minutes, but it may take longer during the rush hour.
Transfer hours: 24 hours a day.
Disabled facilities: The reception area and toilets are accessible to disabled customers. Although the shuttle buses are not wheelchair-accessible, you will be able to take your wheelchair on the bus - and the driver will be happy to help you get on and off. Please let us know in advance if you need assistance.
Arrival and Departure Procedures
Arrival: Park in one of the arrivals bays and head to reception to check in. You'll need to show reception a copy of your booking confirmation. You'll need to leave your car keys with reception, as your car will be parked for you. Reception will give you a ticket, which you should keep safe as you'll need it when you come back. Then just go to the waiting area to wait for the shuttle bus to the airport. You'll need to show your ticket to the driver.
We recommend that you give yourself 35 to 45 minutes to drop your car off and catch the shuttle bus to the airport. Space on the minibus is limited, so if you have a lot of luggage, or large items like bikes, surfboards, skis and snowboards, you may need extra time in case you need to wait for a bus with fewer passengers.
Departure: You'll need to call Airparks using the free phone in the terminal, which is on the central pillar opposite domestic arrivals, to arrange for your car to be brought to the terminal.
If you return earlier than planned, please contact the car park to ensure your car is ready for collection.
Airparks Newcastle Return Greet

Address

Airparks Newcastle,
Callerton Lane,
Newcastle Upon Tyne,
NE13 8DN

Longitude -1.70439
Latitude 55.02813