Terms and conditions
We're dedicated to making your airport experience as easy as possible. That's why it's important to us that you understand what you're booking before you commit. We've set out everything you need to know below, so there are no nasty surprises. These terms and conditions are governed by English law and apply from when we provide you with a booking reference, either by phone or on the website. You and we both agree to submit to the non-exclusive jurisdiction of the English courts. When we talk about 'we', 'us', etc, we mean Holiday Extras Limited.
If you need to get hold of us for any reason, email us at hasslefree@holidayextras.com and we'll get back to you. You can also call our award-winning contact centre on 0800 093 5478. It's open from 08:00 to 23:00 on weekdays and 08:30 to 20:00 at the weekend.
Before you book
We do our best to tell you as much about our products as possible before you arrive. We try them out ourselves and regularly update the information so it's as useful as we can make it. Please take the time to read the product information so that you book a product that is suitable for you. Unfortunately, we sell so many great hotels and car parks that we can't always keep track of changes to how they run. If you find anything that's not completely accurate in our information, please tell us as soon as possible.
The companies that provide the hotels, car parks and lounges we sell will have their own terms and conditions, which will also apply to you. We can get you a copy of these if you need one, just ask, but we'll try to make you aware of anything you need to know.
If you book one of our Mystery products, you'll be getting a great product at a lower price than you'd otherwise pay. We won't be able to tell you what hotel or car park that is until after you've booked and many Mystery products cannot be cancelled once they've been purchased. We'll do our best to tell you anything that might make any of our Mystery products unsuitable, but if you book, you should do so on the understanding that the Mystery product may not be ideal for your needs. As such, we cannot be responsible if it is not suitable.
Prices
All our prices include VAT and are constantly updated so we can give you the best deal available at the time. Since we offer some amazingly-low rates, a price we've offered you may go up or down if you come back to book later. Make sure you book the package you want when you see it, so we can guarantee you'll pay the price you've seen. If you're paying by credit or debit card or by PayPal, we will add an extra charge to cover the costs of processing that payment. You will be informed about this charge before you pay.
Discounts
If you use a discount code when looking at our products, the discount will be noted on each package it applies to. If you want to take advantage of your discount, make sure you book a package that states your discount can be applied.
Before you go on holiday
We put together handy little guides to what to do at the airport for all our customers and send them out by email with your confirmation. Make sure you read this thoroughly to confirm what you've booked is suitable for you and take it with you when you go on holiday. If you don't follow the instructions we give you, we may not be able to refund you any additional costs you're charged as a result.
Parking
Any parking we sell or suggest is at your own risk and subject to the owner of the car park's terms and conditions, so we ask that you don't keep any valuables in your car. You should be prepared to leave your keys with staff as this may be necessary. If you have a larger-than-average vehicle or a motorbike, please check with us that the car park can accommodate it without an additional charge by calling us on 0800 093 5478 or emailing contactus@holidayextras.com.
Changes and cancellations
If you need to cancel, you can do so online any time up until two days before you arrive at the airport. If you need to cancel with less notice than this, you will need to call us directly. There should be no problem cancelling by phone any time up until our lines close on the day before your booking starts. If you call us on the day, we will not be able to cancel for you. If you booked with us through another company, you will need to cancel with them directly.
If you cancel in time, you will be refunded what you've paid, less our cancellation fee, which is normally £9.50 for a parking booking or £15 for a hotel booking, including ones that offer parking, unless you added a cancellation waiver. The cost is higher for certain packages, but we will inform you of this before you book. With the waiver added to your package, we'll refund you the full cost of your package, less the waiver and card fees, but it must be added to the package at the time you booked.
Many of our special offers and reduced-rate products cannot be changed or cancelled. As such, we can't give you a refund for these products and you can't change the date you have booked for, but you'll find a note telling you that you're booking one of these before you buy.
Sometimes we may have to make changes to your booking after you've made it. Should this happen, we'll notify you as soon as we're able. If the new arrangements are not suitable, we'll offer you a full refund. You can find a current copy of your booking here.
Confirmations by post
If you need a copy of your confirmation sent by post, you can add this to your booking. This will cost £1.49. We'll post the confirmation by first-class post on the next working day after you booked. We'll still hold you to our terms if your paper confirmation is delivered late or not at all.
On the day
When you travel, take your booking confirmation and the credit or debit card you booked with. The confirmation will give you instructions on what to do on the day and let the hotel, car park or lounge know who you are. If you booked at a discounted rate for yourself as a travel agent, you will need to take a pay slip or proof of employment as confirmation that you are entitled to this. Make sure that you leave enough time to get to your departure gate as we can't help you if you miss your departure because you're running late.
If you have any problems on the day, please let the team at the hotel, car park or lounge know so they can help you. If you don't let them know, we may not be able to help you later on. If you're delayed in getting to a lounge, so can't be there for all the time you booked, we cannot offer you a refund.
If you're parking and you arrive before the day and time you booked for, or stay later than when you have arranged to leave, you may be charged for the extra parking at the car park's normal price. If you leave earlier than planned, we can't refund any of your money.
When you get home
We hope everything went smoothly, but if you had any problems at all with the services you've booked through us, please contact our Customer Experience team and we'll do our best to put things right. You can get hold of us by clicking [here] (https://holidayextras.wufoo.com/forms/customer-relations-form/). If possible, please send us copies of any relevant receipts or documents you have.
If you'd rather email, you can get hold of us at customerrelations@holidayextras.com or send a letter to: Customer Experience, Holiday Extras, Ashford Road, Newingreen, Hythe, Kent CT21 4JF
After you get home, we'll send you an email to ask you how everything went. We might pass some of your details on to an independent company so they can process that information for us.
Free if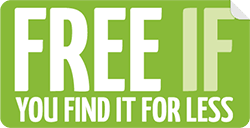 When you book with us, we want you to feel confident that you've bagged yourself a great deal. So, if you find the same product you bought through us cheaper somewhere else, we'll give it to you free - so long as it qualifies under our Free If terms and conditions.
Privacy
We know how important your privacy is online, so we take it seriously. To find out more about how we use your data, take a look at our privacy policy.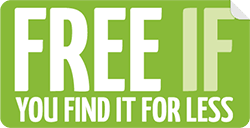 So, if you can find exactly the same product cheaper within 24 hours of confirming your booking with Holiday Extras, it's yours for FREE* (the few applying terms and conditions are listed below)
Reclaiming your money is really easy. Simply fill out this form https://holidayextras.wufoo.eu/forms/free-if-you-find-it-for-less-claim-form/ or call us on 01303 815308 and let us know. And that's it.
Guaranteed
HOW TO CLAIM
If you think you have found the same thing cheaper elsewhere, call us on 01303 815308.
NOTE: BT landline calls cost up to 10p per minute. Calls from mobiles and other numbers may vary.
Please ensure that the parking, hotel and parking, hotel only or lounge product you are comparing is identical in all respects and that it meets the terms set out below. ANY VARIATIONS MEANS WE CAN NEITHER MATCH THE PRICE NOR REFUND THE COST.
TERMS & CONDITIONS (AIRPORT PARKING, PORT PARKING, AIRPORT HOTELS, PORT HOTELS AND AIRPORT LOUNGES):
1 - Our guarantee only applies to the principal parking, hotel and parking, hotel only or lounge product you have booked. Please note that when comparing products we do not take into account any ancillary products or recommended extras such as dinners, breakfasts, car washes etc you booked with your principal parking, hotel and parking, hotel only or lounge product.
2 - The principal parking, hotel and parking, hotel only or lounge product under comparison must be the same in every respect, including parking and valet parking by the same supplier, as that which you purchased from Holiday Extras, and the same cancellation terms.
3 - Where multiple rooms are booked each room is regarded as a separate product.
4 - You must make your claim within 24 hours of making and paying for your booking with Holiday Extras.
5 - Successful claims will not be paid until after the return date originally booked.
6 - You must use the products as per the booking against which you are making your claim.
7 - Cancellation of the booking cancels your right to claim under this guarantee.
8 - Comparison prices must be listed and quoted in pounds sterling.
9 - Our Free If Guarantee will not apply to price-differences of 50 pence or less.
10 - As Holiday Extras is a travel business specialising in the provision of travel add-ons such as airport parking, airport hotels and airport lounges, our guarantee applies only to products purchased as part of a customer's holiday plans. The guarantee does not apply to our products purchased on a standalone basis, without any onward travel plans. Accordingly, we reserve the right, when considering a claim, to request evidence of your travel itinerary.
SORRY, BUT OUR GUARANTEE EXCLUDES THE FOLLOWING:
1 - Insurance products
2 - Coach travel
3 - Car hire
4 - Theme park breaks
5 - Prices that include ancillary products or recommended extras such as dinners, breakfasts, car washes etc
6 - Prices from other suppliers conditional on buying other products
7 - Prices that are part of a customer loyalty, members' or loyalty reward scheme
8 - Prices that are part of a staff discount scheme
9 - Prices that are part of any other discount or special offer deal. However, in the event that you find a lower price through such discount or special offer deal within 24 hours of confirming your booking with Holiday Extras, we will match the discounted rate you have found.
10 - Hotel-with-coach products
11 - Hotels or parking in the Republic of Ireland
12 - London city centre hotels
13 - Rail packages
14 - London city centre parking
15 - Overseas lounges
16 - Packages with different cancellation terms
17 - London theatre breaks
NOTE: When calculating, we consider only the price of the principal product booked (excluding ancillary products and recommended extras), not additional fees or charges e.g. credit card surcharges.