Secure Cheap Car Hire for 7 days from as little as £0.87 per day*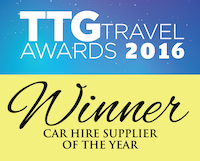 When planning a holiday, you want everything to be as hassle-free as possible; from the moment you decide your destination, to your arrival, and everything in between. Renting a car should be no different; as such we aim to get you the best deals on cheap car hire. Our car hire booking process will not only save you money, but will also in no way compromise quality, safety, or driving experience. What's more, with our online pre-booking process, you can quickly and easily secure the vehicle you want, and relax in the pace of mind that everything is taken care of before you even set off.
Pre-booking Car Hire
Whether you book in the off-season or at peak times, booking in advance can drive down the costs of your car hire.
Peace of mind - Once your booking has been made, your vehicle will be ready for you upon arrival.
Cheaper price - Car hire tends to be more expensive the closer to the location you are.
Trusted Suppliers- We work with only the best and most respected car hire companies to give you the best quality service and prices.
No hidden expenses - Once you've booked your car, that's it! There won't be hidden costs or card fees along the way.
Popular holiday car hire locations
| 7 days car hire from: | Company | Price per day |
| --- | --- | --- |
| Alicante Airport | Centauro | £0.87 |
| Malta Intl Airport | Goldcar | £5.85 |
| Murcia Airport | Europcar | £1.78 |
| Gran Canaria | Europcar | £3.75 |
| Palma De Mallorca | Goldcar | £0.98 |
| Faro | Centauro | £8.96 |
Worldwide Availability
We have vehicles available in over 80 countries worldwide, so no matter where you're heading, we'll have the vehicle for you.
3 steps to cheap car hire
Search - fill out your details above and click search to compare
Select - choose the car you want to hire
Book - with our secure payment system
Once you have made your car hire booking you will receive a confirmation email with all the details for your car hire including the reservation number, car hire policy, the pick-up and drop-off locations.
Searching the best names in Car Hire
At Holiday Extras we want to make your trip as hassle free as possible, so you can hit the road happy. If you're flying from a UK airport; we could help you save up to 60% on airport parking, airport hotels and airport lounges, too.
Should you change your mind, you will be able to cancel your booking up to 24 hours before pick-up.
Economy car hire
Economy car hire is idea for those on a budget; but you don't have to sacrifice quality, space or mod-cons for the lower cost option. Economy car hire generally encompass small cars that are ideal for nipping around cities and small towns and for those who won't be taking a large amount of luggage. The Opel Corsa is a car we are particularly proud of that not only fulfils this criteria, but is also available at a low price.
Rent a car for 7 days from Murcia Airport from as little as £0.87 per day*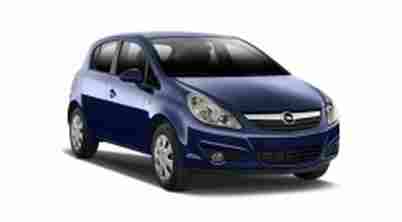 Opel Corsa or similar
Air conditioning
2 x suitcases
4 x passengers
5 x doors
Manual gearbox
---
When it comes to economy car hire, it's not just small cars and compact-mini's available. A wide selection of mid-range cars are ready and waiting for you at only a minimal price increase. Some great examples of mid-range cars are the Audi A1 and the Mini one Cooper.
Rent a car for 7 days from Malaga Airport from as little as £1.20 per day*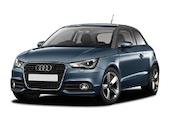 Audi A1, Mini One Cooper or similar
Air conditioning
3 x suitcases
4 x passengers
3 x doors
Manual gearbox
---
*The prices quoted are based on one driver, aged 25, with a full UK driving licence hiring a car for 7 days, picking-up and dropping-off at Alicant Airport, Spain. Prices correct at time of writing. Subject to change according to availability.
Top
Choosing your vehicle
When looking to book car hire, it's important that you choose the right vehicle for you; one that suits your needs. With such a great selection of vehicles to choose from, regardless of destination, we'll get you on the road happy and hassle-free.
Where will you be going?
If you're looking to drive around cities or busy towns, or scoot around seeing sights, a compact/mini car is ideal. Its small size and great manoeuvrability makes getting from A to B in built up areas simple.
Who will you be travelling with?
If you're looking to travel with family or friends, a larger sized vehicle could be the right choice for you. The extra space will make for a much more comfortable drive, especially if you have young children.
Luggage?
If your luggage consists of just carry on or a backpack, then large boot space won't be a necessity, so you may be better suited to a smaller car. If however, you have a large amount of luggage, then mid-sized vehicles may be more appropriate for your needs.
Fuel
There are 2 options when it comes to fuelling your car:
Full-to-Full - Pick up your vehicle with a full tank of petrol, and return it with a full tank.
Full-to-Empty- Pick up your vehicle with a full tank of petrol, and return the car with any amount left, but be charged for the difference
We highly recommend choosing the Full-to-Full option, as not only can you fill up at regional pump rates, you will not be affeced by additional charges and potential management fees when returning the vehicle
Top