7 days car hire from Pisa Airport, Italy from only £3.92* per day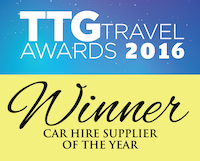 Famed for its Leaning Tower, Pisa is a city with compelling Romanesque buildings in all directions. Known throughout history as a prestigious centre of culture, this has endowed the town with a vibrant restaurant, cafe and bar scene. You should by no means restrict yourself to the city centre, however. With our Pisa Airport car hire comparison, we can find you the best cheap car hire available at Pisa Airport. and get you on the road as quickly and hassle-free as possible. Much of the unique beauty of Tuscany is only accessible by car, and with car rental in Pisa Airport we'll make sure you don't miss any of it.
Where can I pick up my vehicle?
The car rentals terminal is a five minute walk away from the airport arrivals area. Alternatively, you can hop on a shuttle bus that is conveniently located just outside the airport arrivals area.
3 steps to cheap car hire
Search - fill out your details above and click search to compare
Select - choose the car you want to hire
Book - with our secure payment system
How it Works
Once your payment has been authorised you will receive an email confirmation with your booking reference number. Keep all the information on your booking confirmation handy as you will need it along with your other documents when you collect the car at your destination. We also have a useful checklist to make sure you have everything you need before you set off.
If you wish to speak to an advisor, you can contact our dedicated car hire team on 0800 804 7362. Alternatively you can email hasslefree+carhire@holidayextras.com with any queries you may have.
If you're looking simply for transportation to your resort, Holiday Extras provides great deals on resort transfers. As well as this, you can take also out holiday insurance, giving you further peace of mind should you run into any unforeseen problems.
At Holiday Extras we want to make your trip as hassle free as possible, so you can hit the road happy. If you're flying from a UK airport, we could help you save up to 60% on airport parking, airport hotels and airport lounges, too.
*The prices quoted are based on one driver, aged 25, with a full UK driving licence hiring a car for 7 days, picking-up and dropping-off at Pisa Airport, Italy. Prices correct at time of writing. Subject to change according to availability.
Top
Wide range of vehicles
From compact-minis and MPVs to family saloons and luxury cars, we compare a huge range of vehicles to rent that will suit your requirements and your budget.
Economy car hire
Economy car rentals are ideal for those on a budget; but you don't have to sacrifice quality, space or mods-cons with our cheap rental cars.
Rent a car for 7 days from as little as £3.92per day*

Fiat 500, Panda, Kia Picanto or similar
Air conditioning
4 x suitcases
3 x passengers
2 x doors
Manual gearbox
---
Compact/Mini hire
With space for a couple of passengers and their luggage, compact mini's are ideal for those looking for cheap car hire for a city break or a short journey.
7 days car hire from only £15.87 per day*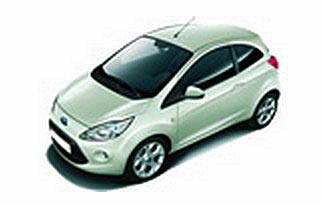 Ford KA, Fiat Panda or similar
car
Air conditioning
4 x suitcases
2 x passengers
2 x doors
---
Intermediate car hire
Those who want more of a sporty driving experience without compromising space, the intermediate range has it covered.
7 days hire from as little as £19.95 per day*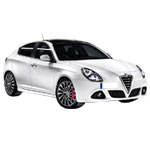 Giulietta 2.0 or Similar
Air conditioning
Manual gearbox
2 x suitcases
5 x passengers
---
Saloon/Estate hire
With plenty of space in the boot for luggage and seats for up to 5 people, our range of saloons and estates are perfect for families, friends or those who enjoy that extra bit of room.
7 days car hire from only £21.85 per day*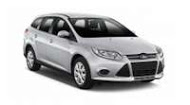 Ford Focus SW, Kia Ceed SW, Renault Megane SW or similar
Air conditioning
5 x suitcases
3 x passengers
4 x doors
Manual gearbox
---
*The prices quoted are based on one driver, aged 25, with a full UK driving licence hiring a car for 7 days, picking-up and dropping-off at Pisa Airport, Italy. Prices correct at time of writing. Subject to change according to availability.
Top
Driving in Italy*
Driving a car that is not your own can often be an unnerving experience, particularly when abroad. As such, here are a few local laws and customs we think you may find useful.
Left hand drive - Drive on the right-hand side of the road, overtake on the left.
Minimum car hire age - 18 years old. Under 25's may have to pay a young driver surcharge.
Seatbelt - Italian law requires all car occupants to wear a seatbelt.
Children under 12 or under 1.50m - Must not travel in the front of a vehicle, unless in a specially adapted rear-facing seat for children.
Unleaded petrol - Benzina Senza Piombo (available in 95 and 98 octane)
Diesel - Gasolio.
Petrol stations - Only 25% of petrol stations inside and outside town are open 24 hours on Sundays and public holidays. Petrol stations which open on Sundays may be closed on Mondays as a result.
Mobile phones - It is illegal to use a mobile phone while driving unless using a completely hands-free kit
Road safety laws
Speed limits
Motorways - 130kph/80mph
Out of town roads - 90kph/55mph
Built up areas - 50kph/31mph
Although these are the standardised speed limits, there may be local variations so please be careful to check the road signs.
On-the-spot fines
The Italian police can issue fines to a foreign-registered car and collect 25% of the total fine on-the-spot. A receipt must be given.
If you wish to contest the fine, you must deposit a guarantee for half the amount of the maximum fine. It is possible that the guarantee may be refused, in which case the authorities have the right to confiscate the vehicle until the fine is paid in full.
Drinking and driving
Severe penalties are imposed if the driver is found to have 0.05% or more alcohol in their blood.
Police have the authority to issue an on-the-spot breath test if they believe you have been drinking
It is important to note that drinking alcohol and then driving may invalidate your car rental insurance, irrespective of local drink driving laws. Check your policy for full details.
Driving licence
Important Information - Changes to the UK Driving Licence
Do I need an International Driving Permit?
Although it is no longer required by law, some car hire companies impose their own terms and conditions, so it may be an idea to carry an International Driving Permit (IDP) with your national driving licence as a precautionary measure.
Italian driving etiquette
Joining a dual carriageway or motorway -Merging onto a road in Italy can be a difficult process. Be prepared to stop, even at the end of an entry slip road and wait until there is a clear space to join these roads safely.
Flashing headlights - If another driver is flashing their headlights at you they want you to give them right of way.
---
*This information should be considered as a broad overview of things to remember when hiring a car. It is therefore very important that you read the rental terms and conditions and associated policies for your own specific policy as well as doing your own research into the motoring laws of the country in which you will be driving.
Top