Premier Inn Manchester Airport M56 J6
Runger Lane North Runger Lane Wilmslow Road Manchester M90 5DL
Help & Support
Our Kent-based support team are friendly, knowledgeable and ready to help with a new or existing booking.
Exclusive email offers
Sign up for special offers direct to your inbox
We treat your privacy very seriously!
Premier Inn Manchester Airport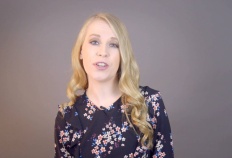 £83
.00*
including 8 days parking
2.5
miles
from the airport
Well-equipped, well-priced
What perplexes us about the Premier Inn Manchester Airport - M56 J6 Runger Lane North Hotel - is why somewhere so comfortable, with clean, well-equipped rooms and reasonably-priced food, doesn't cost far more. If you're looking for a cheap deal and a great bed just minutes from the airport, the Premier Inn is hard to beat. Enter your dates into the fields on the left to compare our Manchester airport hotels.
See more Premier Inn customer reviews
Overall rating: 88%by 303 guests
Just outside the airport grounds, the Premier Inn has comfy, king-sized beds and one of the lowest priced breakfasts at the airport..

You've all seen the adverts, so you know what to expect from Premier Inn and this hotel is no exception. The large, comfortable rooms put some more-expensive hotels to shame, but the fantastic, friendly Thyme restaurant is what really draws in experienced travellers. They know it's the perfect place to find familiar food with a minimum of fuss. In fact, regular travellers know the trick with airport hotels is to pick the Premier Inn for precisely what they need at a price they can afford.

You can check in from 14:00. Parking overnight at the hotel will cost £5. The Premier Inn North and South are in the same place and share the same car park, so make sure to pick the right hotel. The North hotel is on your right. Head inside and grab a coffee at the Costa cafe in the hotel. Costa serves all the usual cakes and sandwiches along with its renowned coffee, and is the perfect place to recover from your long drive.

When you head up to your room, you can expect comfort that outstrips what you paid and a lot of purple. There's Freeview TV and free wifi in the rooms, but you can pay a little extra for faster internet if you need it. The room has blackout curtains, air conditioning and the bed will be exceptionally comfortable.

You're in for a treat at the hotel's Thyme restaurant. It has the same kind of atmosphere, service and food that you'd find at your local family pub. The dinner menu is available from 17:00 to 22:00, then you can head into the bar and toast your holiday until 23:00.

The Premier Inn Breakfast is bigger and better than ever. Choose as much as you want from the mouth-watering menu, including succulent sausages, crispy back bacon, eggs the way you like them and beautifully baked pastries, with fresh juices, tea and unlimited Costa coffee. Breakfast is served from 06:30 to 10:00.

Check out by 12:00 and the hotel will arrange a taxi to the airport for you at a special price of £6 one way for a saloon car (a bigger taxi will be £10 or £12). The journey will take about 10 minutes.

Hints, tips and extra bits:

If you have any mobility issues, the hotel is accessible: there are lifts to all floors and the restaurant and bar are on the ground floor. There are disabled rooms with wet rooms.

The construction of the new Metrolink from Manchester city centre to the airport is under way. There will be roadworks and an increased likelihood of traffic in the area until 2016, so we highly recommend that you leave extra time to get to the airport.
Premier Inn North address
Runger Lane North
Runger Lane
Wilmslow Road
Manchester
M90 5DL
Premier Inn North Additional Information
Star rating
Address
Runger Lane North
Runger Lane
Wilmslow Road
Manchester
M90 5DL
Disabled facilities
The hotel welcomes a lot of disabled guests and is fully accessible: there are lifts to all floors, and the restaurant and bar are on the ground floor. There are 12 disabled rooms, which are slightly bigger than standard rooms and have a wet room and lower beds. Vibrating pillows are available for guests who are hard of hearing.
Internet
Wi-Fi
Restaurant
En-suite bathroom
Kettle
Radio
Phone in room
TV
Top