Altrincham Lodge Hotel Manchester Airport
Altrincham Lodge, Manchester Road, West Timperley, Altrincham, Cheshire WA14 5NH
Help & Support
Our Kent-based support team are friendly, knowledgeable and ready to help with a new or existing booking.
Exclusive email offers
Sign up for special offers direct to your inbox
We treat your privacy very seriously!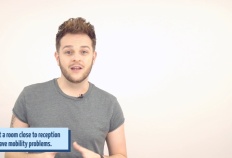 4.6
miles
from the airport
Set up base camp at the Altrincham Lodge hotel Manchester
More of an airport motel than airport hotel, the Altrincham Lodge is an ideal stopover for sightseers on a shoestring. This cut-price venue is a room-only package, but don't worry, you're not expected to starve during your stay here! The Pelican Inn next door is where you can fill up on tasty grub from this Flaming Grills chain, which provides breakfast, lunch and dinner daily. What's more, this comfortable Manchester airport hotel is four miles from the airport, so while you won't be deafened by the blasts of Boeing 747s, you'll still be just 12 to 15 minutes away from them. And despite being on the busy A56 main road, the Altrincham Lodge is set so far back that you can enjoy some peace and quiet before the travelling rush sets in.
While you're not next door munching your way through the menu or playing on the fruit machines, there's free wifi throughout the hotel for making those last-minute checks on flight details and sending emails to loved ones before you depart. There are even fax and photocopying facilities available at the 24-hour reception desk, so whatever time you arrive you can get that last-minute passport copy made, should you need it!
No need to get lodged here, go out and explore!
See more Altrincham Lodge customer reviews
Overall rating: 80%by 201 guests
If you enjoy getting out and about when you go on holiday, you'll no doubt appreciate the nearby transport links around the Altrincham Lodge. The metro is just five minutes away and will whisk you into the city centre for some Mancunian culture, or the sports fanatics among you may wish to hop on the metro to the Old Trafford football stadium and cricket ground. They're both within easy reach of this conveniently located airport hotel. And if you enjoy the leafy outdoors but don't have time to wander too far, Woodheys Park is a large green space immediately opposite the Altrincham Lodge; a great way to work up an appetite before your evening feast at the Pelican.
This comfortable 3-star venue is fantastic value for money and the hearty grub at the Pelican Inn restaurant next door will have you jet set and ready to fly.
We recommend the Altrincham Lodge Manchester airport hotel for:
Saving the pounds - This B&B accommodation is right on the money when it comes to low-cost travel that's still close to the airport.
A plentiful menu at the Pelican Inn - The adjacent public house has a huge menu guaranteed to satisfy any hungry traveller. There's plenty of choice for children here too.
Staying connected - The free wifi throughout the hotel is a real treat - something you might be hard pushed to find in some of the bigger named brands! Even the Pelican inn next door has wireless access for surfing while you sup.
Arrival at the Altrincham Lodge
You can check in from 15:00. Parking overnight is included in the price.

Directions:

- Leave the M60 at junction 7, taking a right onto the A56 from the west or a left from the east.
- After 3 miles, you'll see the Greene King pub on your left.
- Pull into the pub's car park and you'll find the hotel.

If you're catching a taxi from the airport to the hotel, it will cost a lot more than the hotel's transfer price. You'd be best calling the hotel and asking if they can arrange a cheaper rate for you with their preferential taxi firm.
Checking Out
You need to check out by 11:00. The hotel will arrange a taxi to the hotel for you at a preferential rate though a local firm. This will cost £12 and take 10 minutes. If you book a taxi through another firm, this is likely to cost a lot more.
Getting to and from Manchester airport
On the day of your stay:
1. Check in is from 3pm - your confirmation email will include driving directions and a postcode for sat navs if you need it.
2. Book your taxi to the airport with reception for the next morning.
3. If you require parking overnight at the hotel this is free for guests.

Getting from the hotel to the airport:
- Simply hop in the taxi and you'll be at the terminal in 10 minutes.
- The taxi will cost approximately £12 if you use the hotel's approved taxi firm, but will likely be more if you use another company.
Altrincham Lodge Additional Information
Star rating
Address
Altrincham Lodge,
Manchester Road,
West Timperley,
Altrincham,
Cheshire
WA14 5NH
Internet
Wi-Fi
All rooms non-smoking
En-suite bathroom
Kettle
Phone in room
TV
* Prices quoted are stays on the 09-07-2017, valid as of 10-05-2017
Top