Village Hotel Cheadle Manchester Airport
Cheadle Road, Cheadle, Cheshire, SK8 1HW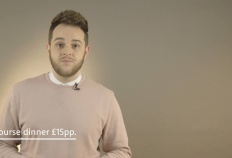 £89
.00*
including 8 days parking
3.8
miles
from the airport
Save up to 40%
Struggling to choose the perfect hotel at Manchester airport? As the names suggests, the De Vere hotel, Cheadle Village is like a small town. The sports-minded can dive straight into the action at its state-of-the-art leisure club with heated indoor pool, while those looking for a leisurely stay can while away the afternoon in the Victory Pub and Kitchen - which hosts daily deals on drinks and food - or in its dedicated Starbucks. But no-one will want to miss out on an evening in the Victory Chop and Ale House. Its top-notch pub grub and plentiful selection of ales and wines are bound to keep you occupied until it's time to retire to your chic yet homely abode, where free wifi and Sky TV come as standard. This resort really is a holiday before the holiday.
See more Cheadle Village customer reviews
Overall rating: 88%by 221 guests
Getting to and from Manchester airport
On the day of your stay:
Make your way to the hotel - check-in is from 3pm. Parking for the whole of your holiday is included in the price of this package. Overnight parking is free.

Your confirmation email will have directions and a postcode for satnavs.

The on-site car park has CCTV, entry and exit barriers and is raised from the main road.


Getting from the hotel to the airport:
A taxi booked through the hotel will cost £11.

It'll take around 19 minutes to all terminals in good traffic.
Coming home:
Call the hotel to book a taxi back for a special price of £15 from the airport and collect your car from the hotel car park.
Village Urban Cheadle Additional Information
Star rating
Address
Cheadle Road,
Cheadle,
Cheshire,
SK8 1HW
Disabled facilities
This hotel is suitable for disabled customers. Small dogs are allowed by arrangement, and disabled customers can access the pool with assistance from staff.
Internet
Wi-Fi
Restaurant
Room service
Swimming pool
All rooms non-smoking
En-suite bathroom
Iron
Trouser press
Kettle
Phone in room
TV
Satellite TV
* Prices quoted are stays on the 01-10-2017, valid as of 27-07-2017
Top