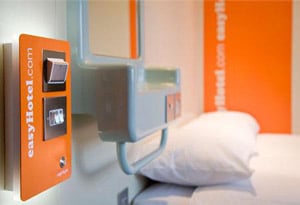 If you've a long journey to the airport, there's no doubting the benefits of staying at a cheap Heathrow airport hotel before your flight. Enjoy a lie-in and breakfast just minutes from the terminals.
Why pre-book?
When you pre-book your cheap Heathrow hotel with HolidayExtras.com, you're securing a room for less. Our Best Price Guarantee applies to all our hotel bookings at Heathrow. If you can find the same airport hotel product cheaper elsewhere with 24 hours, we'll give it to you for FREE. Terms and conditions apply.
Cheap hotels at Heathrow
Star ratings are a good indicator of how much you can expect to pay for a hotel. Our cheap Heathrow airport hotels are all 2 or 3-star. The easyHotel is our cheapest hotel at Heathrow, and is a 2-star hotel that's just 15 minutes from the airport. Another cheap Heathrow hotel that's 15 minutes from the airport is the Comfort Hotel. It's a 3-star hotel featuring its own bar, restaurant, gym and internet facilities.
Undercover Hotels at Heathrow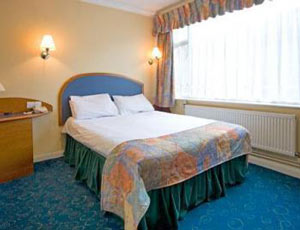 An Undercover Hotel is one where the identity of the hotel is kept secret until after you've booked. By keeping the hotel name under wraps, we're able to sell rooms for much lower prices than we could otherwise. When booking an Undercover Hotel, you'll able to stay at a 4-star hotel but still be booking a cheap Heathrow airport hotel.
Great value upgrades
When booking cheap accommodation at Heathrow, don't forget to take advantage of our great money-saving upgrades. We can help you save and add your holiday insurance to your hotel booking. Our insurance upgrade will insure everyone you're travelling with and is available for just £9 per booking in Europe and £17 per booking worldwide. If you're travelling to the USA or inside the Eurozone, we can provide you with a FREE FairFX card if you add £10 credit to it. The card usually costs £9.95 before you add any credit, so this is a great way to save money before you travel.