Cresta Court Hotel Manchester Airport
Church Street, Altrincham, Cheshire WA14 4DP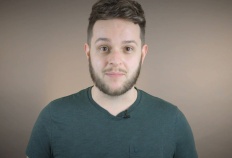 £63
.00*
including 8 days parking
4.0
miles
from the airport
Guaranteed Savings Online
Affordable luxury - that's how we'd describe the fantastic Cresta Court hotel, a firm favourite of all Manchester airport hotels. From the tasty dishes on offer at Dettori's restaurant to the blissful spa, the hotel has everything you need to get your holiday started. The WiFi is complimentary and you even get a 10% discount on treatments at the spa for booking through us...enjoy your night at the airport, but keep your cash for your holiday.
See more Cresta Court customer reviews
Overall rating: 86%by 220 guests
Arrival at the Cresta Court
The earliest check-in time is 14:00. Here are the directions to the hotel:
- Leave the M56 at Junction 7 and take the third exit at the roundabout, onto Durham Road.
- Follow the road for 2.5 miles.
- The hotel will be on your right.
Checking Out
The latest time you can check out is 11:00. When you're ready to fly, reception can book you a taxi to the terminal. This will cost about £12 and take around 15 minutes to reach the airport.
Getting to and from Manchester airport
On the day of your stay:
Make your way to the hotel - detailed driving directions and a postcode for satnavs will be on your booking confirmation email.
Overnight parking is available at the hotel, which is included in the price.
Getting from the hotel to the airport:
The hotel reception can book a taxi to the airport for you, 24 hours a day. The journey takes less than 15 minutes to all of the terminals and costs roughly £12 for a standard 4-seater car.
Cresta Court Additional Information
Star rating
Address
Church Street,
Altrincham,
Cheshire
WA14 4DP
Disabled facilities
There are two rooms suitable for travellers with less mobility at this hotel.
Internet
Wi-Fi
Restaurant
Room service
All rooms non-smoking
En-suite bathroom
Iron
Trouser press
Kettle
Phone in room
TV
Satellite TV
* Prices quoted are stays on the 12-11-2017, valid as of 12-09-2017
Top