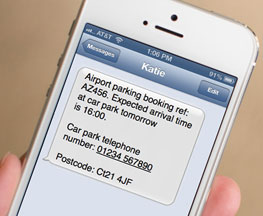 We offer a selection of Gatwick airport parking upgrades to make the start to your next holiday that little bit easier. You'll find these once you've selected the parking you want - we will show you all the options relevant to the service and times you have chosen.
Meet and Greet parking
Most of the car parks we offer have the opportunity to upgrade after making your initial selection. Gatwick Meet and Greet parking sees a designated driver meet you at the terminal before your flight. Most meet and greet companies offer services for Gatwick south terminal parking and Gatwick airport parking at the north terminal. Your car is then taken to a secured car park. When you arrive back, simply call the car park and they will return your car to you outside the terminal.
Car Wash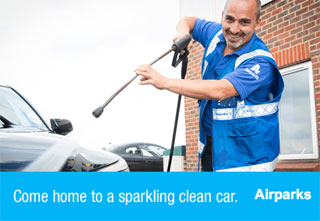 Airparks at Gatwick offer two classes of car wash so, when you return from holiday, your car is gleaming like yourselves. Airparks is a great-value park and ride service on the outskirts of the airport. The Silver car wash option is a very thorough clean inside and out, while the Gold option also includes a wax and buffing.
Fast Track
Once in the terminal, wouldn't it be good to join the security fast track service and beat the queues? Booking our airport security fast lane upgrade will make this a reality. Once you arrive at security you can sail through ahead of the queues allowing more time to unwind before your flight. You will also see the option for holiday insurance in our upgrades section. You can grab yourself European or worldwide cover for up to 10 days for a great price.
Traffic alert texts
You may like to take advantage of our traffic texting service. It costs 99p and we will send you a text message to your mobile phone on the morning of your flight informing you of any potential traffic to avoid. This is potentially a life-saver, helping you avoid getting stuck in long and tedious traffic.
Top