Holiday Inn Derby Nottingham
Bostocks Lane, Sandiacre, Nottingham NG10 5NJ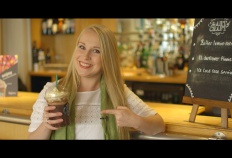 £53
.00*
including 8 days parking
8.6
miles
from the airport
Save up to 40%
The Holiday Inn Derby lies conveniently close to the East Midlands airport and is easy to find from the M1 motorway, being on junction 25. It makes for a fantastic overnight stay. Once you've checked in at reception and settled yourself in your room, head to the Traders restaurant for some delicious food or perhaps just chill out at the 24-hour bar and have a drink or two. The best bit about this package is that parking is part of it - you'll get to keep your car at Jet Parks Plus while you're away and know it's in good hands.
See more Holiday Inn Derby customer reviews
Overall rating: 84%by 7 guests
Arrival at the Holiday Inn Derby
The Holiday Inn Derby's earliest check in time is 14:00.

Here are your directions to the hotel:
-Leave the M1 and junction 25 via the slip road and you'll come out on to a large motorway roundabout.
- Take the third exit onto Bostock's Lane.
- Take the second left turning by the Holiday Inn sign, and you should see the hotel ahead of you.
Checking Out
You'll need to check out by 12:00.

Once you've parked at Jet Parks, just hop on the transfer bus to the airport. It runs every 15 minutes, 24 hours a day, takes 8 minutes and is included in the price.
Getting to and from East Midlands airport
Your transfers from the car park are included in the price of the whole package. They only take 8 minutes to the terminal and run every 15 minutes, 24 hours a day.
Holiday Inn Derby Additional Information
Star rating
Address
Bostocks Lane,
Sandiacre,
Nottingham
NG10 5NJ
Disabled facilities
There are two fully accessible rooms for disabled guests.
Internet
Restaurant
Room service
En-suite bathroom
Iron
Kettle
Phone in room
TV
* Prices quoted are stays on the 12-11-2017, valid as of 12-09-2017
Top